Predictions for the 2018-19 NBA Awards
The NBA season is still very far away, yet there are a few players who had played on a different level last year, and seem to improve every year, so here is a prediction list for the 2018-19 NBA awards.
The top pick for NBA Most Valuable Player is Anthony Davis, when DeMarcus Cousins went down with an Achilles injury, Anthony Davis stepped up. For the whole month of February, Davis averaged 33.9 PPG 13.2 RPG 2.3 APG 2.3 SPG 2.6 BPG 50-35 to 82 percents. If he averages about the same stats over the course of the entire next season then he will be a top two contender, because last season no other player played at that level. He was carrying the offense and he was efficient on offense too. He was also extremely dominant on the defensive end.

Kawhi Leonard is already a two time winner of The Defensive Player of the Year award. If Leonard is back to himself even after missing almost an entire season and getting traded to a new team, he will thrive even more now that he is in the underpowered East playing on a team that values playing hard defense.

Collin Sexton is the top candidate for Rookie of the Year because with a now Lebron-less team, he can get the ball in his hands every play, and will most likely be the teams second scoring option behind Kevin Love.

Carmelo Anthony will most likely be coming off the bench more than he will start in games next season, which is why he will have great success as a sixth man for the Rockets. Mike D'Antoni is a very smart man and will have Carmelo come off the bench, despite NBA fans saying he is not good now because one bad season, Carmelo can still make a great impact on the Rockets team. Carmelo needs the ball in his hands to score and with Mike D'Antoni's seven second or less offense he will strive,  and he will be the benches First scoring option.

Brandon Ingram is the already improving at a great rate but, with LeBron in LA, Ingram will have one of the best if not the best player of all time to teach and mentor him the whole season and hopefully many seasons to come so he is a strong candidate for most improved player.

Brad Stevens last season with Gordon Hayward out for all but six minutes of the season and Kyrie Irving out for 22 games he managed to make a star out of Terry Rozier and had a very talented rookie, Jayson Tatum lead the team alongside Jaylen Brown, and they still ended up getting 55 wins and made it to the Eastern Conference finals. Brad Stevens is the best choice for coach of the year if all his players stay healthy and the team wins more games than last season.
About the Writer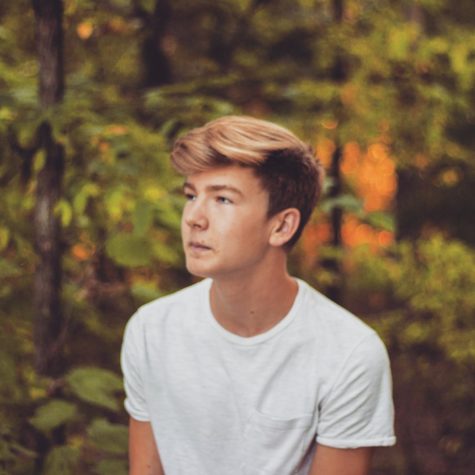 Nolen Cooper, Reporter
My name is Nolen Cooper, I am a junior at Timberland . Writing is pretty fun, so I joined the school newspaper. This is my second year on the newspaper...