Space Jam 2
Come summer of 2019 LeBron James will be playing Basketball for one of the most iconic teams of all time, and it's not the LA Lakers. He will be playing alongside famous cartoon character and basketball legend Bug Bunny, on the Toon Squad, in the sequel to Space Jam, 22 year after the originals release.
Space Jam 2 was announced via Twitter when SpringHill Entertainment (@SpringHillEnt) tweeted a picture of a locker room with the names of Point Guard Bugs Bunny, Small Forward LeBron James, Director Terence Nance, and Producer Ryan Coogler lined up locker to locker.
The original Space Jam was about NBA legend Michael Jordan Coming out of retirement to play one last game and save the Looney Toons from becoming slaves for eternity on Mouron Mountain, an amusement park beginning to go out of business.
Production for the second movie of the franchise will begin in the 2019 NBA offseason after five years of Lebron James and business partner Maverick Carter talking about the idea.LeBron James wanted it to emphasize the potential impact it may have on the viewers. The rumored release date is said to be January 23, 2021.
According to The Hollywood Reporter James said,"The Space Jam collaboration is so much more than just me and the Looney Tunes getting together and doing this movie. It's so much bigger,"James said according to the Hollywood Reporter
Space Jam sequels have been rumored ever since SpringHill Entertainment made a deal with Warner Brothers in 2015.
"Space Jam 2, while a part of the franchise, is not considered a sequel. However there have been discussions in involving Michael Jordan in some way. At this point Jordans level of involvement is to be determined," ESPN NBA reporter Dave McMenamin tweeted.
James has been very active in his life outside of basketball recently, and especially in the entertainment aspect. Last year James aired a documentary series called Best Shot last year, James also started a new Television show this year called The Shop, where he and many guests sit in a barbershop and talk unscripted about whatever they please, James will also be having a Showtime documentary series called Shut Up and Dribbble airing this November.
About the Writer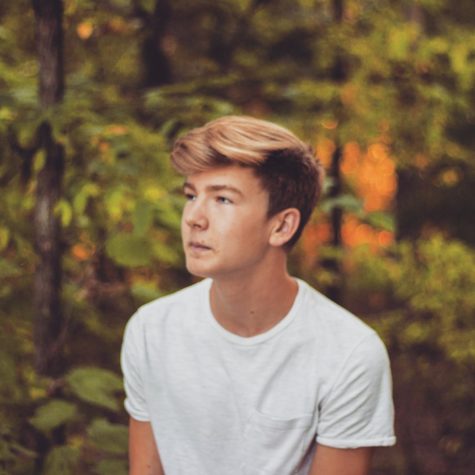 Nolen Cooper, Reporter
My name is Nolen Cooper, I am a junior at Timberland . Writing is pretty fun, so I joined the school newspaper. This is my second year on the newspaper...