Vampire Facial Gone Wrong:
Victims of Bloodborne Diseases from "Vampire" Facials
Health officials are recommending that clients who have received a "vampire facial" or any other type of injection-related service at an Albuquerque spa get tested for HIV and other blood-borne infections, as unsafe practices recently were identified at the facility.

The New Mexico Department of Health announced on Tuesday that a client of VIP Spa developed an infection that may have resulted from a spa procedure.
"It is very important that anyone who received a vampire facial or other injection-related service at the VIP Spa in May or June of 2018 come to the Midtown Public Health Office for free and confidential lab testing and counseling," Lynn Gallagher, Cabinet secretary for the New Mexico Department of Health, said in the announcement.
For those that are interested in participating in a vampire facial, officials say to make certain that all precautions are shown, explained and executed before partaking.
"I think that these vampire facials are a really scary business and should be taken more seriously. I think certain cultures can have their own practices to a point. If it is dangerous to someone, it shouldn't be allowed," sophomore Zach Zcarnick said.
If the micro-needling pen or any other equipment is not properly disposed of or sterilized between facials, that could expose patients to potential blood-borne infections, as what was seen in New Mexico. That could occur if micro-needling tips or syringes were reused, or if another patient's blood was used to perform the facial, for instance, according to an article from CNN.com.
"I don't agree with these vampire facials, because there is not a single part of it that helps. It gives them this disease that millions of people actually struggle with. It's as if they are making a joke about it and trying to lesson the public's opinion. There is already a huge stigma against people with HIV, and these people are unintentionally making that stigma worse," junior RJ Carter said.

Patients should make sure that if they make the decision to get a "vampire" facial, that they make sure the facility is clean and all universal safety precautions such as handwashing, wearing gloves, using masks and disposing of body fluids safely. If all these precautions are met, then "vampire" facials can be practiced with caution.
About the Writer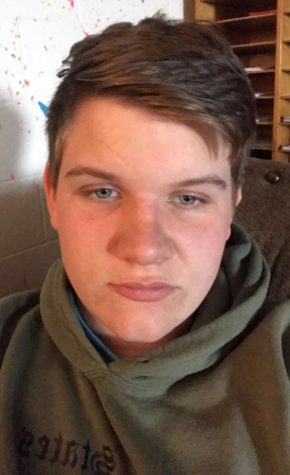 Ryan Fredrick, Reporter
Hey, I'm Ryan Fredrick and I've been on the THS Newspaper Staff for four years. I love music, movies, video games, T.V. and anything that takes me out...