Brett Kavanaugh Confirmed to the Supreme Court
Supreme court nominee Brett Kavanaugh has been approved by the senate after a vote on the floor of the senate on Saturday. The vote to confirm Kavanaugh passed 50-48, with one democrat, senator Joe Manchin, voting yes and one republican, senator Amy Klobuchar, voting no but later withdrawing her vote because it would not have made the difference either way.
"I think the Republican majority in Congress are willing to sink the ship for midterms if it means getting a solid conservative majority on the court.  Constitutionally they have every right to confirm him. They have the majority. Politically in this new age of awareness of sexual assaults, mistreatment of women, etc. are they willing to offend for a significant portion of time a rapidly growing portion of the voting public [is the question,]" social studies teacher Mike Kaiman said.
The republicans moved for a cloture vote on Kavanaugh the day of the announcement that the FBI had completed their investigation into Kavanaugh's accusations. Only one copy of this report was printed for the senate, forcing the parties to take turns in the room with the document. Democrats were frustrated with the investigation, claiming that it was not thurough enough as the FBI interviewed nine of the dozens of witnesses who came forward to testify. They did not interview Dr. Christine Blasey Ford, who had initially accused Kavanaugh of sexual misconduct, or Kavanaugh.
"People should wait until they have all the information [to] they make their vote," junior Katelyn Brumley said.
Republican senator Steve Daines was not present at the vote as his daughter had a wedding. This meant that if the vote had gone along party lines Kavanaugh would have passed with a vote of 50-49. Klobuchar announced she would vote no on Friday which would have pushed the vote to 49-50, and blocking his nomination. The numbers returned to 50-49 though when Manchin announced he would vote yes, guaranteeing Kavanaugh's nomination to the Supreme Court. Multiple other swing votes announced earlier on Thursday or early Friday, often citing the FBI investigation.
"They should [have halted the decision] so that they can have more evidence so they can make stronger cases and have a better foundation to base their argument," sophomore Seth Chaplin said.
Senator Jeff Flake, who had initially led a push on the republican side for a FBI investigation stated that he was satisfied with the report, and announced he would vote yes on Friday. Senator Lindsey Graham, an outspoken supporter of Kavanaugh, announced his yes vote on Friday. In the statement announcing his vote, Graham also said that he had not read the report, nor planned on reading it because he assumed that the investigation had cleared his name.
"I'm not sure what further evidence could be brought to light by investigators outside of discovering through more interviews other incidents that could show a pattern of behavior by Kavanaugh.  If that's the case then you might have something against the nominee. My gut tells me they should at least look into it for a set time, not an unending query," Kaiman said.
Missouri democratic senator Claire McCaskill voted no during the final vote. Missouri republican senator Roy Blunt vote yes.
About the Writer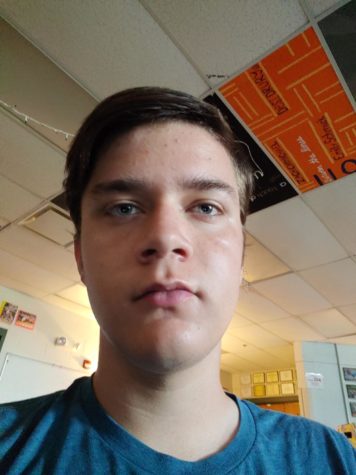 Patrick Kissel, Reporter
Hello, I'm Patrick Kissel. I'm a second year reporter on Wolfs Howl, and I took intro to journalism freshman year. I am a junior at Timberland. Outside...