Numerous Ballot Measure Passed During Midterm Elections
Numerous ballot measures were put to the people during the midterm elections on November 6 in Missouri, as well as the election of two state supreme court justices, the state auditor, and numerous other positions. Some of the ballot measures did pass in Missouri, as well as some notable ballot measures in other states.
Amendment 1 to the Missouri State Constitution passed 62 percent in favor and 38 percent against according to the New York Times. This amendment creates a new process for redistricting, which will be utilized for the first time after the 2020 census. It also restricts the practice of lobbying so politicians cannot take large gifts from lobbyists whilst in office, and cannot become lobbyists until a few years after leaving office.
"On a grand scale, it would level the playing field when it comes to point of entry for a campaign," senior Hayden Thomas said.
Out of the three amendments and propositions in Missouri proposing the legalization of marijuana for medicinal purposes, amendment 2 to the Missouri State Constitution was the one passed with 65.5 percent of voters in favor, and 34.5 percent against. This amendment would legalize medicinal marijuana in Missouri, but impose a four percent sales tax on marijuana to be spent on veterans benefits.
"I think a lot of young people just went out to vote because of the medical marijuana, but in my honest opinion, not a lot of people went out to vote for the actual cause, or the actual reasoning of what was on the voting ballots," Tayonna Henderson said.
Proposition B passed with 62.3 percent in favor and 37.7 percent against. Proposition B would raise the minimum wage in Missouri at annual increments, until it capped out at $12 in 2023. Amendment 4 also passed, removing the ban on groups advertising bingo games at 52.4 percent in favor and 47.6 percent against.
"I'm so okay with that because I am currently employed, and I only get paid $8, and while that's not close to the minimum wage, but it's still above it, so I want to make sure we get paid a fair amount," Henderson said.
Both state supreme court justices were approved. Justice W. Brent Powell was appointed by Governor Eric Greitens in 2017, filling a seat left vacant by former justice Richard Teitelman. Justice Mary Rhodes Russell was appointed in 2004 by governor Bob Holden, filling the vacant seat left by former justice justice William Duane Benton. The democratic state auditor who has held the position since 2015, Nicole Galloway, also won the election for Missouri state auditor. She won with 50 percent of the vote.
"A state auditor should be of the same party of the legislature, because if they were of different political parties then nothing would ever get sone as they wouldn't agree on anything to do," sophomore Courtney Ledbetter said.
About the Writer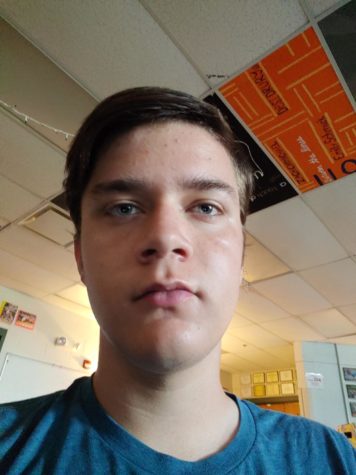 Patrick Kissel, Reporter
Hello, I'm Patrick Kissel. I'm a second year reporter on Wolfs Howl, and I took intro to journalism freshman year. I am a junior at Timberland. Outside...