Tammy Braun Wins Counselor of the Year
Counselor Tammy Braun was recently named Secondary School Counselor of the Year by the Missouri School Counselor Association. 
Braun, who is also a co-sponsor of Timberland's National Honor Society, has worked at the Wentzville school district since 2007. 
"She is very helpful and understanding… When she is listening to you, it's not [that] she's just hearing what you're saying, but she is actually listening and coming up with a solution to what you need," senior Nyah Meisner said.
"Ms. Braun is very compassionate and very creative. She has lots of ideas on ways to help kids and ways to help the school. She tries to do as much as she can… She does a ton of things, [from] figuring out scheduling, to different processes for students to sign up in the guidance office," assistant principal Elizabeth Reckker said.
Braun, currently in her 13th year of counseling, serves on the school's PBIS (Positive Behavior Interventions and Supports) Committee and Trauma Team and is the secretary of the Missouri School Counselor Association.
"[When I found out I won the award,] I was shocked and thrilled. I really don't see it as a personal award, as much as I see it as a team award," Braun said.
Braun also helps coordinate a 'Counselor Cafe' on Fridays, where counselors are in the lunchroom to answer student questions. 
"I think some of mine and our biggest obstacles are just finding resources for all of our students," Braun said
Braun will be honored at the MSCA Gala Event on November 23 at the Missouri State Capitol Building in Jefferson City. You can contact her via email at [email protected]
About the Writer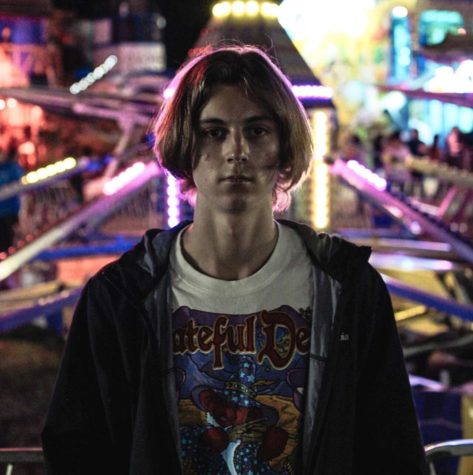 Tristan Davis, Reporter
My name is Tristan Davis. I am a Senior at THS. I am interested in basketball and track. I also enjoy playing video games and am a reporter for WHTV.