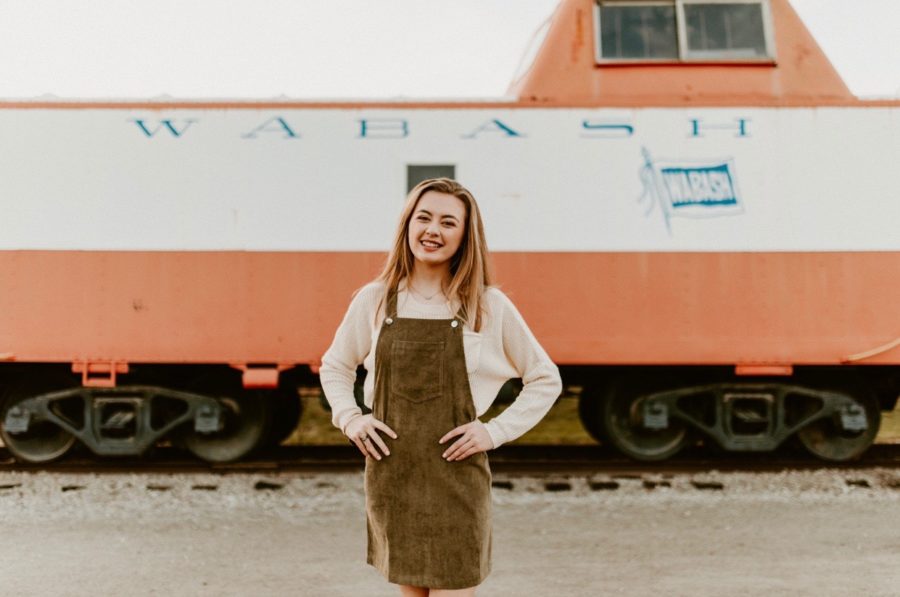 Hey there, I'm Megan Mueller and I'm a senior here at Timberland!
Here at The Wolfs Howl, I am the website editor. This means I stay updated with the website, whether that be what content you see on the front page, how the layout is set up, and overall just making sure it is looking good for our readers. In addition, I am in my second year as a reporter for Wolfs Howl TV(WHTV).
Outside of the Wolfs Howl, I am greatly involved in theatre being a member of the International Thespian Society, a Board of Director, and an Assistant Stage Manager. This being said, I usually don't have much free time. When I do though, I like to participate in class officers. In the little time I'm not at school, you can find me watching 
Friends, 
hanging out with my friends, or downtown at a Blues game. Next year, I will be attending Mizzou, as I'm planning on majoring in Atmospheric Sciences. I hope you enjoy checking out The Wolfs Howl!
Megan Mueller, Reporter
Apr 23, 2019

WSD Film Festival

(Story)

Mar 21, 2019

Mrs. April Smith: A Teacher Spotlight

(Story)

Feb 19, 2019

Girls Varsity Basketball

(Story)

Jan 22, 2019

Timberland at ThesCon

(Story)

Dec 12, 2018

Improv at Timberland

(Story)

Nov 16, 2018

Guitar Class at Timberland

(Story)

Nov 14, 2018

Timberland Varsity Cheer

(Story)

Nov 14, 2018

Guitar Class at Timberland

(Story)

Oct 17, 2018

THS Students' Favorite Spirit Day

(Story)

Sep 26, 2018

An Inside Look at Fall Sports

(Story)

Feb 16, 2018

Class Registration PSA

(Story)

Oct 17, 2017

An Inside Look at Timberland's CHADS Ambassadors

(Story)