Catalonia Independence
The Catalan parliament will meet to decide its response to the Spanish government's unprecedented decision to impose direct rule as speculation mounts that the regional president, Carles Puigdemont, is planning to press ahead with a unilateral declaration of independence.
"They see themselves as a separate nationality and many resent paying taxes to Madrid for, what they feel, is not enough bang for their buck. There are many small groups in European countries that see themselves as ethnically different than their neighbors in their country. If this is successful it could lead to massive instability in some areas," history teacher Matthew Smith said.
Puigdemont described Madrid's move as the worst attack on Catalonia's institutions since General Franco's dictatorship and accused the Spanish government of "slamming the door" on his appeals for dialogue to resolve the country's worst political crisis since its return to democracy 40 years ago.
"It seems a lot of Catalans want independence. While only 43 percent of the population came out or were able to vote, 90 percent of voters wanted to split from Madrid. Spain's economy will definitely be affected.  Catalonia is a very wealthy region in Spain and they pay taxes to Spain," cultural geography teacher Melissa Stephens said.
Catalonia is one of Spain's 17 semi-autonomous regions. It is situated in the country's northeast, Barcelona is its lively and tourist-friendly capital, and its home to 7.5 million people. Spanish and Catalan are the official languages, but Catalan is the dominant one. Catalonia contributes disproportionately to Spain's national coffers. It accounts for about one-fifth of the country's economy and 30 percent of foreign trade. Technology, fashion and pharmaceuticals are among its major industries, according to usatoday.com.
"The feeling of belonging to Catalonia has always been strong. They are fiercely proud of their heritage, with cultural, historical and language differences with other parts of Spain. Many people feel both Spanish and Catalonian. In fact only about 41 percent wanted independence from Spain," according to an article from CNN.com.
Many financial experts have acknowledge that Catalonia has an annual gross domestic product of about 215 billion euros. Many goods are supplied by the Spanish state. Conceivably Spain, its main export market, would boycott its goods. On the other hand, Catalonia is the third most indebted autonomous region of Spain.
About the Writer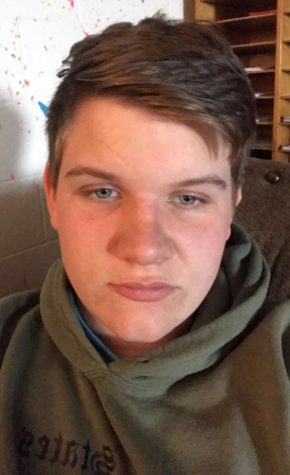 Ryan Fredrick, Reporter
Hey, I'm Ryan Fredrick and I've been on the THS Newspaper Staff for four years. I love music, movies, video games, T.V. and anything that takes me out...