Kevin Spacey Allegations
Hang on for a minute...we're trying to find some more stories you might like.
Kevin Spacey, a 58 year old actor, has been accused of molesting  a 14 year old when he was 26. Actor Anthony Rapp accused Spacey of making sexual advances on Rapp when he was 14 years old.
In a tweet, Spacey said that he does not remember the encounter, but it was 30 years ago. He said if he had acted as Rapp claimed, he is sorry for his inappropriate behavior while he was drunk. Spacey has now declared himself a gay man, according to "Kevin Spacey apologizes for alleged sex assault with a minor" on cnn.com.

"If the allegations are true, then he doesn't deserve to be an actor. All of these reports are coming out. Where's the 14 year old now? I used to love Kevin Spacey as an actor. My opinion on him as changed, I totally respect him as an actor; I think he's a very smart person, but there are so many superstars that make bad choices because they think they don't have to follow rules… There's no excuse; he knew what he was doing," theater teacher Andrea Dubitsky said.

Netflix has postponed the latest season of "House of Cards", and terminated Spacey from the production entirely. The writers of "House of Cards" are trying to rewrite the show against the clock, according to nbc.com.
"I think it's a shame because it's putting a lot of people out of work for one man's poor decisions … When you think of all the other actor or people behind the scenes it is a real shame," film and literature teacher Corrine Drowskowski said.
Accused of molesting a 14 year old when he was 26, Spacey has officially come out as gay. Freshmen, Lucas Sweeney says that Spacey is using the fact that he is gay to excuse him of the crime. With all of the controversy, "House of Cards" has also been postponed, severely affecting the actor's career.
About the Writer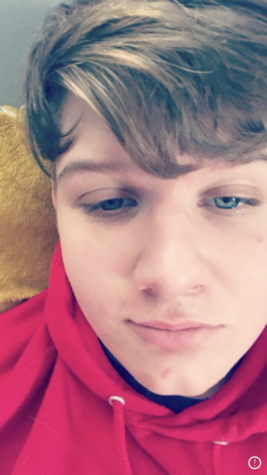 Ryan Fredrick, Reporter
Hi, I'm Ryan Fredrick, and I am a goofy weirdo.
My passion is comedy and making people laugh. When I get out of school, I plan on being an entertainer. I enjoy watching movies and quoting Pulp Fiction. I have a scar on my forehead from falling off the toilet when I was 3. I also thought I was a superhero and tried to fly off my table, but ended up cracking my head. My loyalty to my friends is  one of my greatest assets.