The Art of Makeup Artists
Makeup artistry is a fast growing industry roughly 37.9 percent of the United States population are employed in the cosmetology field of work. Makeup artists make an annual salary of 63,000 a year, according to www.chron.com. Many beauty influencers and YouTubers are quickly becoming a trending topic, with many in their following.
"I watch Jaclyn Hill, Jeffree Star, Manny MUA and Patrick Star all on YouTube," senior Kortney Llamas said.
These famous artists make their living from producing YouTube tutorials and also creating their own makeup brands themselves. Jeffree Star, a makeup artists and makeup brand creator, is now worth over 5 million dollars according to www.collegecandy.com.
"The hardest part [about being a makeup artist] would be to find a job, because you basically have to live in LA in order to make a good living," Llamas said.
Being a makeup artist does not necessarily mean that one needs to start their careers in California or Hollywood. Many cosmetology schools are offered in the St. Louis area like Paul Mitchell or Salon Professional Academy. In order to get a cosmetology license, it takes 15,000 hours of work, which is roughly over a year.
"The easiest [part about being a makeup artist] would be figuring out what makeup looks good on your own complexion. The hardest part would be working on other people and trying to figure out their own skin type and tone because everyone is different," junior Kristina Kantarevic said.
Makeup artists are formally classified as artists, they make art on different faces to create a new look, or transform someone completely.
"I think that not many people have that talent. It's something you have to practice," senior Aiyanna Patterson said.
Makeup artistry is a skill that needs to be practiced, and something that not everyone is good at, but can learn if they please.
"[I would love to be a makeup artist], because it's something i'm good at and enjoy doing; it's never boring," Llamas said.
About the Contributor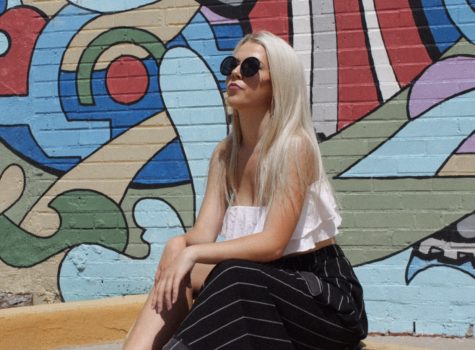 Madison Kosydor, Reporter
I am a senior here at Timberland with a passion for reading, writing and having fun. In school, my interests include anything English or journalism related....