Black Panther
"Black Panther" is making a new modern age of superheroes by introducing the first big solo movie dealing with an African American superhero. It is also a powerhouse movement by having the majority of the cast be African American, as well as the director, Ryan Coogler.
"Black Panther" made its debut hitting theaters January 29. It broke records as the second highest grossing film of all time between "Jurassic Park" and "Star Wars: The Force Awakens." It made $108 million in its second weekend showing.
The movie also successfully showed off African American culture. Coogler researched typical African American dress and customs to properly display them in the film. Coogler did an amazing job. The costumes, jewelry and directing itself was impeccable.
The thing that outweighs "Black Panther" from the rest of the cliche Marvel movies is it's drastic change from your "not so typical" superhero movie. It is not a caucasian male starring in your cliche storyline. It introduces African American culture and a new spice into an action film that anyone could enjoy.
The movie is a refreshing wake up call from Marvel studios, to see a new diversity in an action film. The film itself was very entertaining. The plot and the visuals of the film were well done. Wakanda, the fictional setting in the film, was illustrated beautifully and made it honestly feel like it was a real place.
 All songs in the film were written by Kendrick Lamar and features other famous artists like Khalid, SZA, Swae Lee, The Weeknd and more. The music in the film is modern and up- to- date and makes people want to listen to the soundtrack even after the film.
Overall, "Black Panther" was a monumental landmark in Marvel history, and a movie that all should see.
About the Writer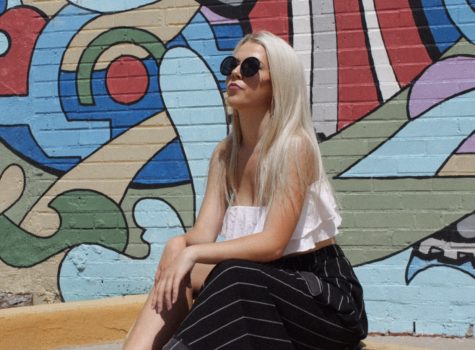 Madison Kosydor, Reporter
I am a senior here at Timberland with a passion for reading, writing and having fun. In school, my interests include anything English or journalism related....