Kylie Jenner's Pregnancy
On February 4th, news broke through that Kylie Jenner, 20, gave birth to her first daughter. Jenner, announced the big news with a post on her social media, as long as a link to a YouTube video titled, "To Our Daughter."
In the video, Kylie takes viewers on a journey of the past nine months. The video features Travis Scott, her current boyfriend and father of the child. It also shows the Jenner and Kardashian family as well as Kylie's close friends.
"I said 'I knew it' I was not surprised," senior Elise Wasson said.
Prior to the birth, rumors circulated that Kylie may be pregnant. She disappeared off of social media for about eight months.
"I was kind of surprised, because I didn't think she was going to have [the baby]. She kept it really secret," sophomore Jordan Hansen said.
Although rumors were floating around, none were confirmed. There were no paparazzi shots to securely confirm Kylie's pregnancy until she announced it herself.
"She's sitting on a couple millions of dollars so obviously she's going to be able to provide for it," senior Kylie Morrow said.
Kylie Jenner is a multimillionaire in thanks to her makeup line, Kylie Cosmetics.
"I know she'll be able to give the baby everything it needs. It will probably even grow up rich, too, because the whole family is," Hansen said.
Rumors also started forming after the announcement over what the babies name would be. Two days later, Kylie posted an Instagram photo with a caption saying "Stormi."
About the Writer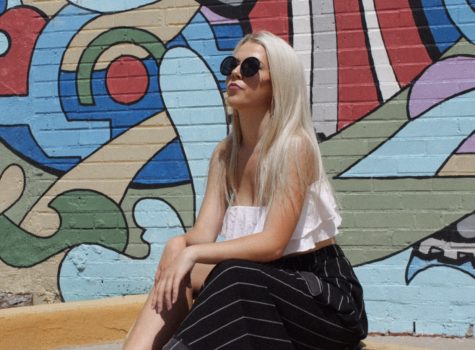 Madison Kosydor, Reporter
I am a senior here at Timberland with a passion for reading, writing and having fun. In school, my interests include anything English or journalism related....