North and South Korea Unifying During Olympic Games
North and South Korea united during the Winter Olympics using a single flag labeled as Korea. The two countries also decided to form a single joint women and men's hockey teams for the games in Pyeongchang, South Korea.
"I don't like the fact that North and South Korea are together in the Olympics, because North Korea is cunning and can totally get South Korea on their side and take over," sophomore Alex Figgy said.
The unification ministry announced a range of joint activities between the countries for the games. North and South Korean skiers trained together at a resort in North Korea before the Olympics start, and performers from the two countries will also hold a joint cultural event at Mount Kumgang.
"North and South Korea becoming one is great for the world. It means that maybe North Korea is starting to change, and that can only be a good thing," sophomore Krista Maki said.
North Korea will also send around 230 supporters to cheer on its athletes. A smaller delegation will attend the Paralympics, according to an article from CNN.com.
"It's so good that they are becoming one. It's like a new wave for the world. Maybe like a fresh start for us all," junior Kobe King said.
The Korean Unification Flag features a blue silhouette of the peninsula and outlying islands. The two countries have marched under the flag before, first at the 1991 World Table Tennis Championships and also at a number of sporting events since. It was most recently used at the 2006 Winter Games in Turin, Italy, according to the article.
"The two leaders agreed to continue efforts to maintain the momentum of inter-Korean dialogue and lead it to the denuclearization of the Korean Peninsula," according to the Blue House executive office statement.
South Korean President Moon Jae-in is sending a special envoy to North Korea, following Pyongyang's successful participation in the Winter Olympics. t appears to be in direct response to a personal invitation from North Korean leader Kim Jong Un delivered by his sister Kim Yo Jong during her visit to the South for the Games last month.
About the Writer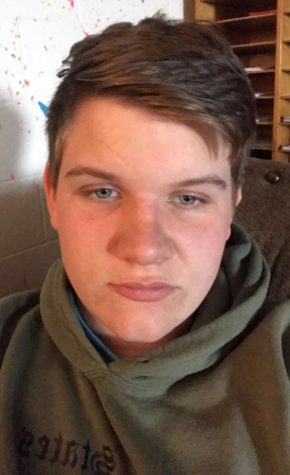 Ryan Fredrick, Reporter
Hey, I'm Ryan Fredrick and I've been on the THS Newspaper Staff for four years. I love music, movies, video games, T.V. and anything that takes me out...