North Korea Denuclearizing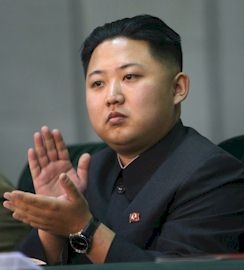 South Korea's foreign minister has said that North Korea's leader has "given his word" to commit to denuclearization, a prime condition for a potential summit with President Donald Trump in May.
"I really hope North Korea is denuclearizing; that would be so good for the world. We could all just take a break and not worry about killing each other, but focus on other things… We need to focus on things like people…  not having enough water to live or something like global warming," sophomore Megan Koehler said.
A senior North Korean diplomat arrived in Finland on Sunday for talks with US and South Korean officials about the nuclear summit between Trump and Kim, according to an article from GlobalNews.com.
"If they kept going any further I would be scared that nuclear war could break out. The fear at the beginning was that Japan and South Korea were the only threats, but now they are threatening Germany and other European and North American countries," sophomore Abby Island said.
North Korea could launch a missile attack capable of hitting Germany and central Europe. Japan and South Korea have long been most vulnerable to North Korea's war attacks, but the U.S. and Europe have in more recent years joined the potential list of targets as North Korea has invested in its military and missile testing program, according to an article from CNN.com.
"It scares me that they could hit Germany, that is such a far distance. Imagine what destruction they could do to the world. It's awesome how tongue and cheek Germany is taking it though," freshmen Bella Daws said.
After North Korea carried out a powerful missile test in November, the country's state media said its intercontinental ballistic missile could hold a "super-large heavy nuclear warhead" that was capable of striking the "whole mainland" of the U.S. North Korea has also claimed it has an atomic bomb.