Yodeling Boy from Walmart
Mason Ramsey, a ten year old boy from Golconda, Illinois has became a internet sensation, after a video of him yodeling Hank Williams song "Lovesick Blues" in his hometown Walmart was posted to Twitter and soon went viral.
"I thought the video was funny when I first saw it, because who yodels anymore?" junior Eric Jones said.
The video was first posted on Twitter, and then made its way around many social media platforms. Masons name became known overnight and even got the attention of some celebrities.
Mason performed on the Ellen Degeneres show and Ellen made his dreams come true. Ellen revealed to Mason that she arranged for him to perform at the Grand Ole Opry, and that she and Walmart were teaming up to pay for his college tuition, according to southernliving.com.
"One reason I think the video went viral  is he just looks funny and a little weird in his outfit, and he is actually pretty good at yodeling," senior Shyamal Patel said.
Masons hometown Walmart also offered for Ramsey to do a concert inside the Walmart as they also streamed it on Facebook live, according to the Ellen Show.
"He's straight up only famous, because he was yodeling in a random Walmart and it was pretty weird," Jones said.
Masons reign didn't stop there, he also had the chance to perform at the famous music festival, Coachella. DJ Wethan introduced Ramsey on the stage after his set and performed. None other in the crowd was Justin Bieber, who asked to meet Mason backstage and hung out with him, according to people,com.
"Yodeling is something a little odd and that no one does before; no wonder why he's famous," senior Drew Church said.
About the Writer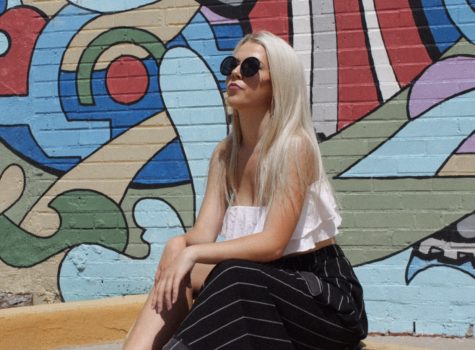 Madison Kosydor, Reporter
I am a senior here at Timberland with a passion for reading, writing and having fun. In school, my interests include anything English or journalism related....