September Troubles: St. Louis Cardinals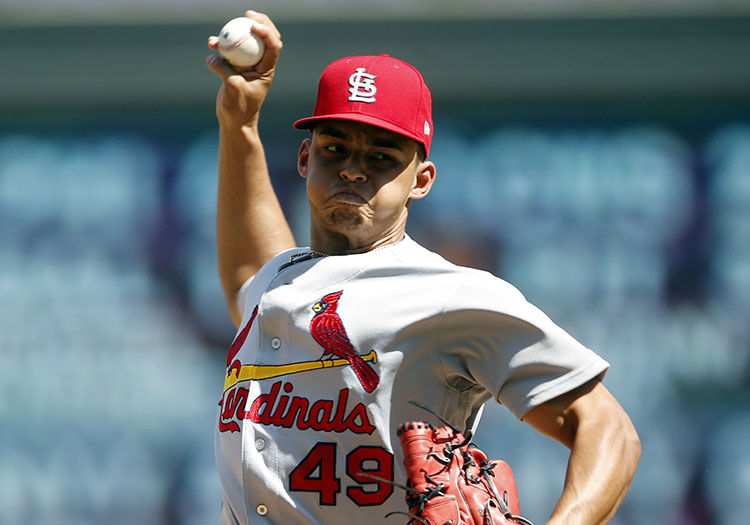 The month of September has not been too kind to the Cardinals thus far. They are 6-9 to open up the month. Not the month they were expecting after a franchise best month in August.
"The team has looked very weak so far in September. They need to turn it around quick," junior Sophia Giltner said.
Entering September the Cards were the hottest team in baseball. In the month of August the Cardinals had the best record in the entire MLB, recording 23 wins which tied a franchise record. The incredible month turned the season around completely.
"Before the month of August I had no faith in the Cardinals making the Postseason, but after seeing how they played in the month my hope is renewed," junior Blake Haffer said.
The main reason for the regression is the starters not going deep into games, which puts more pressure on the bullpen. While the bullpen, was strong in August in terms of runs allowed, they were getting very lucky with balls batted in play. To add more to that, they were walking tons of batters and not striking many out, which is not a good rule of thumb for a bullpen if they want to have sustained success. In the month of September the batted ball luck caught up with the Redbirds. The bullpen in the month of September has an ERA that ranks 28th in the Majors (5.59). Like previously mentioned, the added stress to the pen due to the starters not going as deep could be a main contributor, but also, many of the pitchers in the bullpen have never pitched this deep into a season or have been under such high pressure.
"The bullpen has faltered at times, but in other spots they have come up big. You never know what you are gonna get on a nightly basis," junior Connor Price said.
The Cards are tied for the second Wild Card spot in the National League currently with the Los Angeles Dodgers. There are two weeks left in the season.
About the Writer

Hayden See, Reporter
I'm Hayden.

Baseball and hockey are the main topics I write about.

In the future, I want to work with a professional sports organization's media...