Former Police Officer Sentenced to 15 Years
A Texas jury sentenced former police officer Roy Oliver to 15 years in prison and was convicted of shooting an unarmed, 15 year old African American. The officer fired into a car of teenagers April 29, 2017, killing Jordan Edwards, who was a freshman at Mesquite High School in Balch Springs.
"I just hope people realize that not every police officer is like that. It is tragic what happened, but we can't turn on each other and go free for all," senior Pheobe Mitchell said.
Oliver claimed that the car was moving aggressively to his partner and he had to make a quick decision.
"Dallas County District Attorney Faith Johnson described Oliver as a 'killer in blue' who violated his oath to protect citizens. Prosecutors sought a sentence of at least 60 years while the defense argued for 20 years or less," according to an article from CNN.com.
This is a landmark case because typically, in this situation, a guilty verdict regarding a cop is rare. Most police-involved shooting end in an acquittal even after the entire nation is in outcry about police brutality, according to the article. Some students have said  they have been personally affected by similar issues.
"As a black woman, I am personally afraid that police officers are biased and racist. I do not believe that all police officers are bad. However, there are certain times where certain police shoot to kill, and it is unfair to black people. Black people should not have to fear everything they do. We are people too," junior Jay Miles said.
About the Writer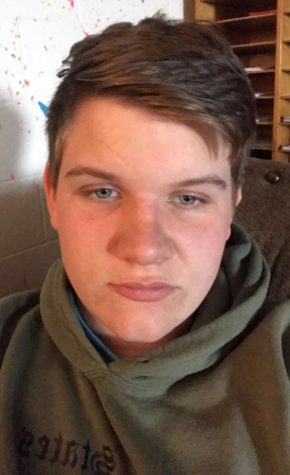 Ryan Fredrick, Reporter
Hey, I'm Ryan Fredrick and I've been on the THS Newspaper Staff for four years. I love music, movies, video games, T.V. and anything that takes me out...