Politicians Required to Disclose Campaign Finances
The supreme court has not overturned the ruling of a lower court, in which the lower court stated that some non profits who place political advertisements shall now have to disclose the sources of their funding.
The ruling, filed by judge Beryl A. Howell of the Federal District Court in Washington requires that all those placing advertisements for or against a political candidate disclose the sources of all funding over $200 who have not registered with the Federal Elections Commission (FEC) as a non-profit. The nonprofits will only have to disclose their funders for specific political advertisements.
"I'm always a huge fan of full disclosure transparency.  Unfortunately the Citizens United SCOTUS case opened a legal wormhole we still haven't figured out how far back it goes," social studies teacher Mike Kaiman said.
` The ruling overturned a previous ruling filed on September 15 by Chief Justice John G. Roberts Jr. that did overturn the ruling of the lower court. The original case was brought by Citizens for Responsibility and Ethics in Washington (CREW) against Fusion GPS and the FEC. The lawsuit came when the FEC, in 2013, deadlocked in a three-three vote as to whether or not to investigate Fusion GPS. In 2015, CREW filed a lawsuit against the FEC. In July of this year, Howell ruled for CREW.
"If wealthy individuals or corporations like Rex Sinquefield or the Koch brothers want to influence the electorate by contributing to campaigns or push ballot initiatives, I think  they have an absolute first amendment right to do that. But the voters have a right to know who is influencing these elected officials, something that's not protected by the Constitution," Kaiman said.
It was not clear in the decision whether or not groups that meet the standards set by the decision must retroactively disclose the sources of their funding, or if it will begin at a later date to be set in the future. A federal appeals court will hear an appeal of Howell's ruling, but according to the New York Times, this will likely not be filed until after the midterm election on November 6.
Politicians need to be held accountable, and corporations should no longer be able to fund the politicians," junior Katelyn Brumley said.
About the Writer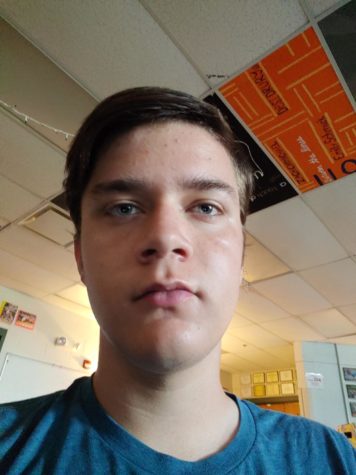 Patrick Kissel, Reporter
Hello, I'm Patrick Kissel. I'm a second year reporter on Wolfs Howl, and I took intro to journalism freshman year. I am a junior at Timberland. Outside...