Washington Post Journalist Killed in Saudi Embassy
Washington Post columnist Jamal Khashoggi was killed by Saudi Arabian operatives whilst visiting the Saudi embassy in Turkey so that he could get papers to marry his fiancee in early October. The government of Saudi Arabia has denied allegations that they were directly involved in the killing, though the Turkish government has been maintaining that it was a planned, coordinated murder.
On Oct. 2, Khashoggi went into the Saudi embassy in Turkey. He did not leave. Initially, Saudi Arabia maintained that he did in fact leave, but out of a back door. Later, they admitted he died in the embassy, but said that it was rogue agents that killed him. They continue to maintain this story.
"I feel that the Saudi monarchy had a big role in his murder. As an outspoken journalist, he was a liability to them," sophomore Clayton Herbst said.
Turkey revealed through possibly coordinated leaks to the press that Khashoggi had been tortured upon entering the embassy. According to Turkey, over a dozen Saudi operatives arrived at the embassy the night before Khashoggi was murdered, and left the following day. Among their luggage was a bonesaw according to the Turkish government. Turkey has also said his body was dissolved in acid, though this is not verified.
"The Saudi government changing the story does make it seem like they are not telling the truth and are covering the murder up as soon as contrary evidence to their past statements is found," senior Henry Gamber said.
Khashoggi was a fierce critic of the Saudi government. Originally from Saudi Arabia, Khashoggi had emigrated to the United States and lived in self imposed exile as he was worried of threats to his life from the Saudi government. Saudi Arabia has claimed that Khashoggi was a part of the Muslim Brotherhood, though the family denied the claim.
"[America should respond], because we need to protect American citizens [and residents]," junior Emily Leipold said.
Saudi Arabia arrested the operatives after admitting to the murder. Turkey has requested that they be extradited to Turkey for trial under Turkish law, but the Saudi government has rejected their requests. America has also been fairly silent in their response to the murder, with president Donald Trump not imposing any sort of diplomatic or military sanctions, because, he says, he doesn't want to jeopardize our arms deals.
"We have $450 billion, $110 billion of which is a military order, but this is equipment and various things ordered from Saudi Arabia," Trump told reporters during a meeting with Saudi Crown Prince Mohammed bin Salman according to The Times of Israel.
"It's over a million jobs; that's not helpful for us to cancel an order like that. That hurts us far more than it hurts them," Trump said. He pointed out after that Saudi Arabia could get their weapons from America's adversaries. "But there are other things that could be done, including sanctions."
Factual information derived from the Times of Israel, CNN, BBC NBC, New York Times and Washington Post.
About the Writer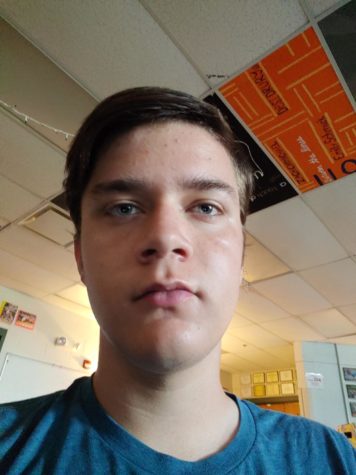 Patrick Kissel, Reporter
Hello, I'm Patrick Kissel. I'm a second year reporter on Wolfs Howl, and I took intro to journalism freshman year. I am a junior at Timberland. Outside...