World Series Overview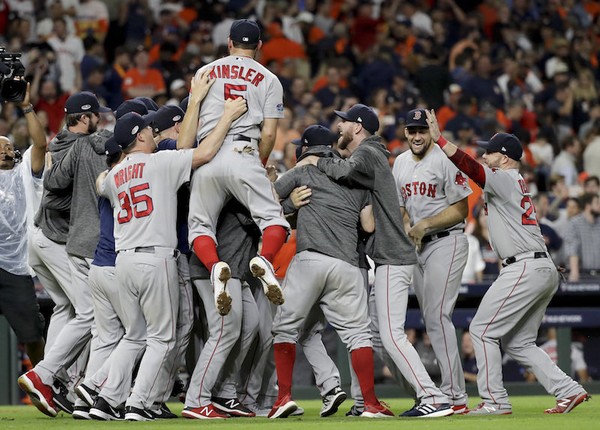 Last month the Boston Red Sox won their ninth World Series in franchise history.
Boston was aided by some unlikely players in the series. David Price impressed many by pitching well in every one of his outings in the World Series. Entering the series against the Dodgers, he was regarded as un clutch and a waste of money, as the Red Sox gave him a $217 million deal in December of 2015. He silenced the haters with an eight inning shutout in the game five win to clinch the trophy and a relief performance after only one day after his start.
"David Price put behind his postseason woes with just a couple amazing World Series performances. Nobody is talking bad about him on the mound anymore," junior Sophia Giltner said.
Another noteworthy performance was that of Steve Pearce. He hit five home runs in the World Series, including a two home run game. He was brought by the Red Sox in a trade with the Blue Jays and was expected to be nothing more than a pinch hitter. Heading into the World Series, his performance wasn't the greatest, although he brought in a total of eight runs in the World Series.
"Steve Pearce's performance in the World Series was outstanding. If Boston was without Steve Pearce the Dodgers would have undoubtedly won the World Series," junior Tommy Flores said.
Mookie Betts was silent for the most part in the October classic. Heading into game five he had not driven in a single run. In the fifth game of the series he hit a solo home run to add some cushion to the Red Sox's lead.
"Luckily for Boston because Steve Pearce was so good in the World Series, they were ok without the offensive production of Mookie Betts. He helped save his reputation," junior Ethan Seymore said.
The Red Sox World Series wins are third highest among MLB franchises.