Attorney General Jeff Sessions Fired
Attorney General Jeff Sessions resigned his position on November 7 following a request by White House chief of staff John Kelly. Sessions previously recused himself from the investigation by special counsel Robert Mueller into the possible collusion by the Trump campaign with the Russian government during the 2016 presidential election due to his communications with the Russian government, and often faced criticism from president Donald Trump for the recusal.
"If they haven't found anything yet, they are not going to find anything," sophomore Alexy Hunt said.
Sessions was previously a senator from Alabama, and has held his post as attorney general since the beginning of the administration. He recused himself after the appointment of Mueller, the former director of the FBI, to serve as special counsel with the purpose of looking into the allegations of collusion between the Trump campaign and Russia.
"Sessions should have never recused himself, and if he was going to recuse himself, he should have told me before he took the job, and I would have picked somebody else," Trump told the New York Times in July 2017.
Trump appointed chief of staff to the attorney general Matthew Whitaker to lead the Justice Department whilst a new attorney general is confirmed. Some have raised questions into the constitutionality of the appointment, as in the past the deputy secretary of a department takes the position of acting attorney general.
"Because this whole political community is not very diverse when it comes to agreeing and disagreeing, [the investigation has] definitely gone on for too long," senior Allena Decker said.
Matthew Whitaker has made numerous statements about how the Russian Investigation should be shut down. Top house democrats have stated that Whitaker should immediately recuse himself from the investigation, but thus far he has not recused himself. Seventeen state attorneys general and the attorney general of the District of Columbia have also written to Whitaker asking for him to recuse himself.
"If there isn't anything else to tie up then, yeah I'd want it to close, but if Mueller wants to continue the investigation, then go for it," senior Hayden Thomas said.
About the Writer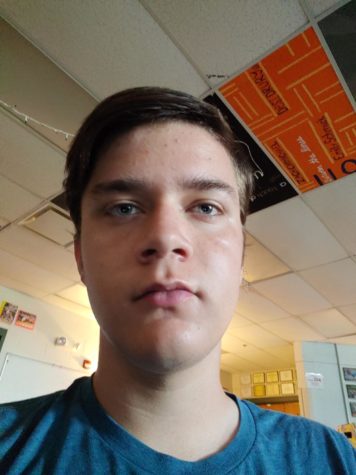 Patrick Kissel, Reporter
Hello, I'm Patrick Kissel. I'm a second year reporter on Wolfs Howl, and I took intro to journalism freshman year. I am a junior at Timberland. Outside...