Two Major Wildfires Scorch Large Parts of California
Two major wildfires have scorched both southern and northern California killing 85 people and leaving thousands more homeless. The fires, which lasted for over a week and destroyed thousands of buildings, including a large area of the city of Paradise, California.
The Camp Fire which ravaged northern California killed at least 70 people, and at the same time the Woolsey Fire destroyed numerous buildings and killed multiple people in the southern part of the state. The total death toll, which at its highest sat at 88 dropped to 85 after officials determined they identified remains multiple times leaving 11 people still missing.
"I don't know any other way you could make it stop faster, but they did what they could," freshman Bryana Gray said.
President Donald Trump initially threatened to withhold federal funding from California due to their mismanagement of the fire unless they changed their response strategy though later walked back that promise and pledged full aid.
"The fact that Trump took away millions of dollars from the administration [didn't help]," freshman Olivia Murray said.
Trump also criticized the state for their response to the fire, despite that according to the University of California only about 3 percent of California's forests are owned by state and local entities while the federal government owns and manages over half of the forests in California.
"Of the approximately 33 million acres of forest in California, federal agencies (including the USDA Forest Service and USDI Bureau of Land Management and National Park Service) own and manage 19 million acres (57%). State and local agencies including CalFire, local open space, park and water districts and land trusts own another 3 percent," the University of California's website reads.
Trump, during a visit to California, told reporters that in a conversation with the President of Finland, Finnish President Sauli Niinistö told him they are "a forest nation," and that they rake the leaves in the forest to prevent wildfires. Niinistö denied the comments to Ilta-Sanomat newspaper in Finland.
"You've got to take care of the floors. You know the floors of the forest, very important. You look at other countries where they do it differently and it's a whole different story," Trump said.
About the Writer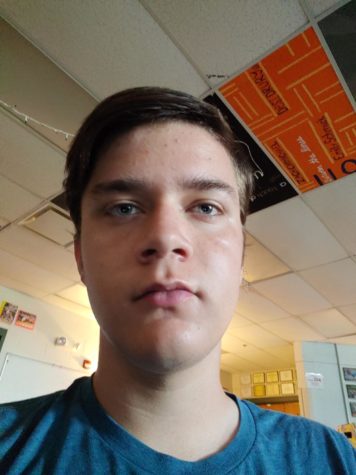 Patrick Kissel, Reporter
Hello, I'm Patrick Kissel. I'm a second year reporter on Wolfs Howl, and I took intro to journalism freshman year. I am a junior at Timberland. Outside...