Black Mirror: Bandersnatch
With the rise of "choose-your-own adventure" stories on Netflix, the viral success of the Netflix produced "Black Mirror: Bandersnatch" is no surprise. This film allows the viewer to take control, with each path most likely leading to a new ending.
"I think 'Bandersnatch' is such a creative masterpiece. You can tell that Bandersnatch is a passion project. It's such a wild ride, there will never be the same outcome. It's insane how everything is connected," junior Sophia Giltner said.
Before recently, there had been some interactive movies on the platform. One main reason these interactive films have not been as noticed is because the others have been a series of children interactive movies. The first one being a "Puss in Boots" interactive story.
"The way that they are inventive with breaking the fourth wall is so impressive. There is a part where you can tell the main character that you are from Netflix and are controlling their lives," junior Josh Bentley said.
Bloomberg was the first to report Netflix's plans for interactive programming in October 2018. The reports at the time identified "Black Mirror" as likely the first big project to test the interactive waters, but they also included indications that this would only be the first of multiple projects with a similar approach.
"The amount of easter eggs you can find in the movie is ridiculous. There are so many twisting turns and paths that you can take," sophomore Seth Chaplin said.
"Black Mirror: Bandersnatch" has reportedly taken people up to 4 hours to complete.
"[Netflix] has closed a deal for at least one more live-action project and is negotiating the rights to others," according to anonymous sources in the Bloomberg article.
Bandersnatch has taken the world by storm, and Netflix has no plan to stop innovating on the interactive movie platform.
About the Writer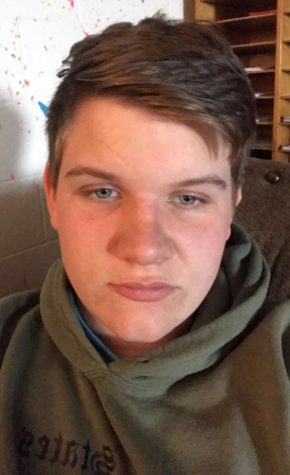 Ryan Fredrick, Reporter
Hey, I'm Ryan Fredrick and I've been on the THS Newspaper Staff for four years. I love music, movies, video games, T.V. and anything that takes me out...