Attorney General Nominee William Barr Confirmed as Attorney General
Former attorney general William Barr has been confirmed by the senate in a vote 55-45 to replace attorney general Jeff Sessions after Sessions resigned as attorney general in November at the request of president Donald Trump.
Acting attorney general Matthew Whitaker, who temporarily took over the Department of Justice after Sessions' resignation, has been mired in controversy. Some point out his possible conflict of interest and partial position on the investigation into Russian meddling in the 2016 election, and any collusion on the part of the Trump campaign with Russia during that election. The investigation, which has been a focal point of public attention on the Department of Justice for the past few years, has also been a focus of Barr's nomination hearings.
"When the investigation started, I thought it had merit, and seeing what they came up with so far that it still has little merit in my opinion," sophomore Dominic Diamantini said.
A vote by the Senate Judiciary Committee on January 29 was delayed at the request of democrats on the committee. According to Rhode Island senator Sheldon Whitehouse, they feared that Barr was not being completely sincere in how he will treat the Russia investigation if confirmed in by the senate.
"I think the investigation, at this point, has no merit. You might be able to argue the investigation had merit originally, although I think it was biased from the start, but now it is clear that it is extremely biased," freshman Josh Talluto said.
As attorney general under Bush, Barr supported Bush's decision to pardon six members of president Ronald Reagan's administration after they were set to face charges for lying to congress in 1992. The scandal, called Iran Contra, ended with Barr testifying before Congress about the president's decision to pardon the six members of the Reagan administration. The issue of presidential pardons has come up more recently as fears have circulated that President Trump could pardon his close allies.
"[Barr] should interact with it and not end the Russian investigation because if he ends it the Trump administration will be so much more suspicious," freshman Aydan Anderson said.
About the Writer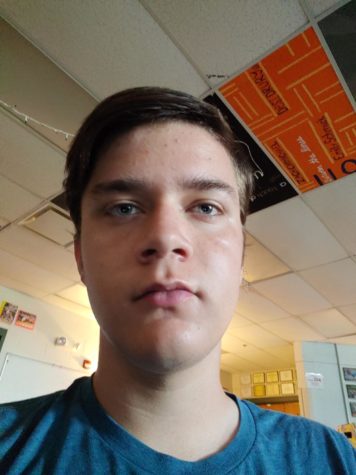 Patrick Kissel, Reporter
Hello, I'm Patrick Kissel. I'm a second year reporter on Wolfs Howl, and I took intro to journalism freshman year. I am a junior at Timberland. Outside...