Acting Environmental Protection Agency Administrator Andrew Wheeler Nominated to Head Agency
Acting Environmental Protection Agency (EPA) administrator Andrew Wheeler was nominated by president Donald Trump to serve as head of the EPA on January 9. Wheeler, if confirmed, will replace former EPA administrator Scott Pruitt, who resigned last year amidst numerous scandals.
Wheeler joined the EPA in April 2018 as deputy administrator of the EPA. Two months later, when Pruitt resigned as head of the EPA, Wheeler took over the agency. He worked as a lobbyist for coal producer Murray Energy from 2009.
"I believe he should [be harder on climate change], because it is a real danger to our planet, and you obviously just see it around the world," sophomore James Sagen said.
Wheeler has lobbied for rollbacks of climate regulations for power plants placed by the Obama administration, and for protections of the coal industry while he was working for Murray Energy. According to the Environmental Defence Fund, Wheeler also worked to prevent the Clean Power Plan, which provided the first regulations of carbon emissions for power companies.
"We don't want to destroy the planet, and we're already messing it up quite a bit. I think it's about time someone got harder on climate change," junior Gus Barnett said.
On December 26, 2018, a federal judge ordered the EPA to release around 20,000 emails relating to contacts with industry groups and trump administration officials. The environmentalist group, Sierra Club, filed a freedom of information act request, though it was not fulfilled in time leading to the lawsuit. They also successfully argued documents relating to Wheeler should be published as soon as possible.
"It's a little shady, and you shouldn't be doing that," Barnett said.
During a confirmation hearing before the Senate Committee on the Environment and Public Works, Wheeler was criticized by senator Cory Booker for his continued attempts to repeal greenhouse gas emissions standards. This was despite a report released by the EPA and other groups during his tenure as acting administrator of the EPA that called for immediate and drastic reductions in greenhouse gas emissions.
"We don't want to destroy the planet, and we're already messing it up quite a bit. It's time someone got a bit more strict," Barnett said.
Wheeler also downplayed a report that stated that emissions in 2018 spiked, in the second largest increase in greenhouse gas emissions in two decades. The report from environmentalist group, Rhodion group, was similar to another report put out by the Federal Energy Information Administration which stated that carbon dioxide emissions jumped 2.8 percent last year in the energy sector, and that it will take two years or more for the United States to get back below the levels in 2017.
"I would not call it the greatest crisis, no … I consider it an issue that has to be addressed globally," Wheeler said in response to a question by Vermont senator Bernie Sanders during the confirmation hearing on C-SPAN.
About the Writer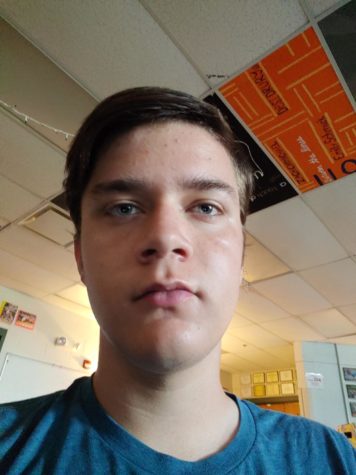 Patrick Kissel, Reporter
Hello, I'm Patrick Kissel. I'm a second year reporter on Wolfs Howl, and I took intro to journalism freshman year. I am a junior at Timberland. Outside...