UK Prime Minister Theresa May Survives Vote of no Confidence
Hang on for a minute...we're trying to find some more stories you might like.
UK Prime Minister Theresa May has survived a vote of no confidence in the House of Commons brought by the leader of the opposition Jeremy Corbyn. The vote came days after May's deal with the European Union (EU) failed with a 230 vote margin in the Commons just a few month before the March 29 date set for the United Kingdom to leave the EU.
Since the beginning of the negotiations surrounding the United Kingdom's status after Brexit, Northern Ireland has come to be central. Both conservative MPs and members of the opposition have raised concerns about the Irish backstop, which is an agreement laid that states the United Kingdom would remain in the single market, if in the future, no plan can be found to prevent a hard border once again becoming the reality in Ireland. Many in Parliament fear the backstop agreement is too ambiguous.
"Everyone wanted a perfect deal for their parts.  In this world, perfection will never be achieved. Everyone's idea of compromise seems to be, 'you compromise and agree with me, or no deal'," Spanish teacher Peter Hult said.
With less than 60 days until the United Kingdom officially leaves the European Union, it is unclear whether or not the European Parliament and the British Parliament will have come to an agreement by then. May has reached out to European leaders asking to reopen negotiations, and has been orderd by the Commons to continue to do so, but EU leaders in Brussels, as well as leaders of member countries including German Chancellor Angela Merkel remain adamant they will not reopen negotiations.
"I think the fact that things change over time and that different groups, [and] countries are challenging the direction of the EU is a good thing.  I think the model can work, and also should be improved. [the United Kingdom] leaving the EU is a significant test for the idea of pan-european, globalist ideas.  I think every idea should be challenged, and debate and ideas from people with different views, and opinions should be heard," special education teacher Dan Staples said.
As the deadline for Brexit approaches, more cost benefit analysis and economic reports have also been released. According to The Guardian, Brexit will have wide sweeping economic effects, hitting less developed nations hardest. According to the German Development Institute, Cambodia will be the most heavily affected.
"The EU has been a successful experiment in many ways and has improved trade, relations, and has given many countries support, money and opportunities to share in the wealth of Europe's more powerful, rich economic countries," Staples said.
Brexit will also increase poverty rates across the world, with an estimated 1.7 million people being put into extreme poverty if Brexit goes through, according to the Guardian. The World Travel and Tourism Council estimates over 300,000 tourism jobs could be lost due to EU Nationals being evicted from the United Kingdom by Brexit. Furthermore, the International Monetary Fund predicts the United Kingdom's economy will shrink 7.7 percent due to Brexit.
"The British will look back on Brexit as an unmitigated disaster.  Their economy will suffer, their status will suffer, and they will realize they voted on Brexit not really understanding the long term implication, which will not be good implications," Hult said.
About the Writer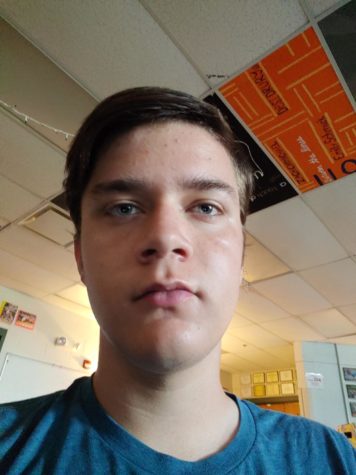 Patrick Kissel, Reporter
Hello, I'm Patrick Kissel. I'm a second year reporter on Wolfs Howl, and I took intro to journalism freshman year. I am a junior at Timberland. Outside...