Senate Forces President Donald Trump to Apply New Sanctions on Syria
The senate has passed legislation to require the president to apply new sanctions on Syria, just hours before the state of the union address was due on February 5. The 77-23 vote occurred after the White House announced in December that president Donald Trump planned to withdraw all American troops from Syria.
"We've been there so long, I think it's time for us to just withdraw. There is no real purpose in continuing to be there," sophomore Courtney Ledbetter said.
The legislation directs Trump to implement tariffs on all companies doing business with Syrian president Bashar al-Assad. An amendment, penned by senate majority leader Mitch McConnell, is also included, which urges the president not to withdraw from the conflict in Syria.
"The United States should withdraw from Syria for several reasons. One, nobody asked us to be there. Two, it is not cost effective for the U.S. Three, the Monroe doctrine which is guiding this invasion is outdated," sophomore Clayton Herbst said.
The legislation also includes measures increasing American support of Israel. A controversial measure included in that section of the legislation expresses federal approval for other federal or state laws restricting boycotts by companies and individual citizens of Israel. Many, including the American Civil Liberties Union (ACLU), have argued this aspect of the legislation violates free speech protection.
"While we take no position on Israel boycotts, the BDS movement or the Israeli-Palestinian conflict, we do maintain that states should not be sanctioning businesses on the basis of First Amendment-protected expression and association," senior legislative council of the ACLU Kate Ruane wrote in an article on the ACLU website
Even after the passage of the legislation, and the dissent of many senate republicans who voted against his agenda on the bill, Trump continued to push for withdrawal from Syria and finally moving for a settlement in Afghanistan during the state of the union address.
"Now, as we work with our allies to destroy the remnants of ISIS, it is time to give our brave warriors in Syria a warm welcome home. I have also accelerated our negotiations to reach a political settlement in Afghanistan," Trump said during the State of the Union.
About the Writer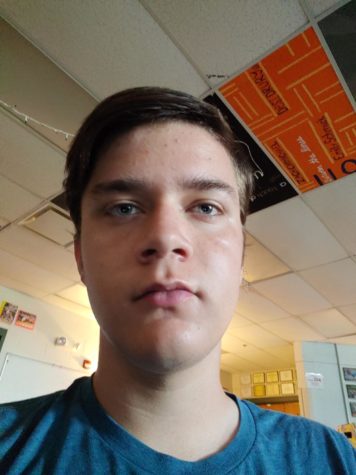 Patrick Kissel, Reporter
Hello, I'm Patrick Kissel. I'm a second year reporter on Wolfs Howl, and I took intro to journalism freshman year. I am a junior at Timberland. Outside...