Legislation Proposed to Permit Parole to Convicts Serving Life Without the Possibility of Parole
State Rep. Jim Neely, a republican representing the 8th district, has introduced legislation cosponsored by Rep. Deb Lavender, a democrat representing the 90th district, entitled HB 195. The legislation would permit some inmates serving a life sentence without the possibility of parole to be able to appear before a parole board if the inmate meets certain requirements.
The legislation's requirements would allow for those serving life without parole sentences to go before a parole board after serving 25 years of their sentence, and taking accountability for crimes they were charged with, or must continue maintaining their innocence, as well as meet other requirements. They must also show efforts towards rehabilitation, according to the Columbia Missourian.
Sophomore Maggie Detchmendy said she feared it would allow people who should not get out of prison to be able to leave far earlier than deemed necessary by a court.
Those whose crime involves aggravating factors, defined in section 565.032 of Missouri's revised statutes, would not be eligible for a parole hearing. Those who have prior offences would also not be eligible for a parole hearing under the statute, nor would those who commit particularly heinous offences, including crimes that are "outrageously or wantonly vile, horrible or inhuman in that it involved torture, or depravity of mind."
Senior Nate Beattie said that he thinks that there should be some more restrictions on it, or that the scope of who is able to get a hearing should be limited.
The bill was referred to the House Special Committee on Criminal Justice, who held a public hearing for the legislation on February 21. Another hearing on the legislation has not been scheduled in the committee, and a vote has not yet occurred on the legislation.
Some members have expressed concern with the legislation. They fear that the legislation could act as relief for violent offenders. Rep, Phil Christofanelli, a republican representing the 105th district which includes St. Peters who is on the Special Committee on Criminal Justice, said that he would like to see the bill's scope narrowed, according to the Columbian Missourian.
"People who commit first-degree statutory sodomy or rape of children under 12 are sentenced to life without parole, but the way this bill is written, it would allow those people to be eligible for parole. I don't believe our society or the state of Missouri is to that point," executive director of the Missouri Office of Prosecution Services Darrell Moore said.
Rep. Wiley Price, a democrat representing the 84th district in St. Louis who also sits on the Special Committee on Criminal Justice, also expressed concerns with the legislation, saying he fears that people with too wide a range of charges would now become eligible for parole.
"I'm concerned that this will turn into relief for violent offenders, such as those convicted of premeditated murder," Price said according to the Columbia Missourian
About the Writer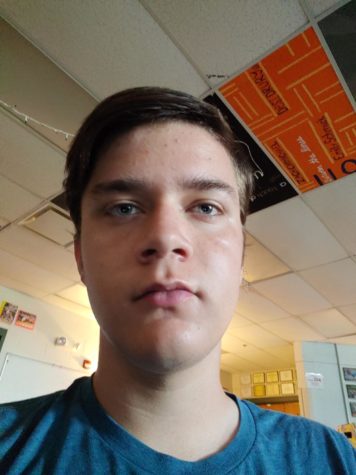 Patrick Kissel, Reporter
Hello, I'm Patrick Kissel. I'm a second year reporter on Wolfs Howl, and I took intro to journalism freshman year. I am a junior at Timberland. Outside...