Wendy's and Papa John's Now Delivering Through DoorDash
Wendy's has announced that they will drastically expand what locations will be delivering food to people's doors through DoorDash. This expansion will expand the amount of locations who deliver through DoorDash by 20 percent, and will include locations in the Wentzville area.
DoorDash has recently come to be the dominant app in the corner of the market relating to food delivery services. The app now controls 27.6 percent of the market as GrubHub, a similar app that delivers food, has lost ground to now only control 26.7 percent, according to Fortune.com.
"I think it's pretty neat, especially because I don't have to get up and go somewhere. The only thing I don't like about it is that I don't have much money. I think it's also smart because it gives a way for more people to get the food they enjoy without having to leave their house," freshman Kate Hughes said.
Papa John's has also arranged a deal with DoorDash. This makes Papa John's the first major pizza chain to deliver through a third party service. This came as the pizza chain is attempting to increase the amount of online purchases made to the restaurant, which currently sit at 60 percent, according to restrauntbusinessonline.com.
"Delivering through door dash is a really good idea. It can be very convenient if you aren't able to leave the house but still want some of your favorite food," freshman Sydney Tucker said.
DoorDash has also begun to attempt and raise an additional $500 million with a valuation of $6 billion. That value may approach $7 billion. This valuation would make DoorDash worth three to four times more than where it was valued in a financing round less than a year ago, according to the Wall Street Journal.
"After working in the restaurant industry for some time, I have realized how slowly customers truly get their food to their door, because it takes DoorDash forever to get to the restaurants after the food has been sitting out ready and then they take it to your house, cold. The restaurant I work with no longer accepts door delivery services because of customer complaints of cold food," senior Marilyn Easily said.
About the Writer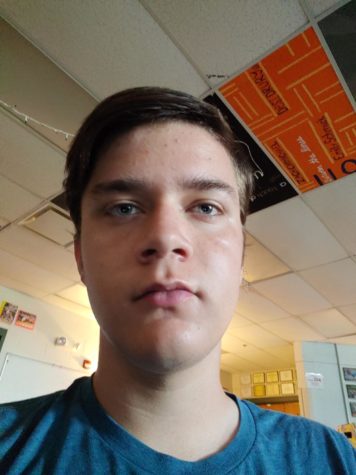 Patrick Kissel, Reporter
Hello, I'm Patrick Kissel. I'm a second year reporter on Wolfs Howl, and I took intro to journalism freshman year. I am a junior at Timberland. Outside...