Supreme Court Set to Hear Depositions Surrounding a Citizenship Question on the 2020 Decennial Census
The supreme court is set to hear depositions on April 28 surrounding a controversial citizenship question added to the 2020 census by commerce secretary Wilbur Ross. Two federal judges have already ruled against the question. Ross also testified before the House Oversight Committee in relation to the citizenship question.
Many have raised concern about the legality of a citizenship question on the decennial census set to be distributed next year. New York representative Alexandria Ocasio-Cortez raised concern that Ross had not followed the law in adding the question by not properly notifying question. Due to the question being materially different from other questions surrounding citizenship, Ross is required to notify Congress of its addition, which Ocasio-Cortez asserts Ross had not properly done.
"[There should be a citizenship question.] It is just a fact. It does not mean a person is an illegal immigrant, it just lets the government understand how many people they are currently working for," sophomore Clayton Herbst said.
The Supreme Court will hear depositions surrounding the question on April 28, and is expected to rule by June, according to the Washington Post. This comes after two federal judges ruled the question as unconstitutional.
"[There should be a citizenship question, because] if you're not a citizen you shouldn't be allowed to vote," sophomore Sean Yates said.
Missouri Representative William Lacy Clay asserted Ross had lied to congress. During three previous testimonies before congress, Ross had asserted that the question had come after a request from the Department of Justice, but recent emails have revealed Ross was considering a citizenship question before the Department of Justice requests, according to NBC News.
"[There should be a citizenship question] because there are a lot of illegals immigrants in this country who have no right to be here and shouldn't count for [representation]," sophomore Daniel Vehige said
Ohio representative Jim Jordan defended Ross during the March hearing, and attacked the democrats for opposing the question. He further asserted that the question would not be illegal as it was included on the supplemental American Community Survey, according to NBC News.
"Obtaining complete and accurate information for use in determining citizen voting populations to enforce the Voting Rights Act is a legitimate government purpose, and I determined that the importance of that goal outweighed any potential decrease in self-response rates that may result from people violating their legal duty to respond to the decennial census," Ross said according to Cleveland.com.
About the Writer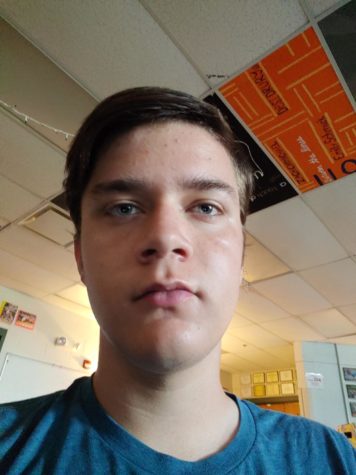 Patrick Kissel, Reporter
Hello, I'm Patrick Kissel. I'm a second year reporter on Wolfs Howl, and I took intro to journalism freshman year. I am a junior at Timberland. Outside...