President Donald Trump Threatens to Close Border between U.S. and Mexico
President Donald Trump has threatened to close the southern border with Mexico because, he claims, there has been an increase in the amount of undocumented migrants coming over the southern border. The state department also announced on March 30 that they have begun cutting American aid to El Salvador, Guatemala and Honduras.
Trump initially threatened to close the border when on March 29 he tweeted, "if Mexico doesn't immediately stop [all] illegal immigration coming into the United States through our Southern Border, I will be [closing] the border, or large sections of the border, next week," according to CNN. Trump has also blamed democratic lawmakers for lax immigration laws being another cause of a potential border closure.
"There is no reasonable cause to seal the borders. We as a nation cannot survive without the partnership between our southern allies and ourselves," sophomore Clayton Herbst said.
Since the initial tweet, Trump has begun to push blame towards Congress. He tweeted on April 2 that Mexico has begun to apprehend people at their own southern border. White House Press Secretary Sarah Sanders also stated during a press conference April 2 that the White House is not working on a specific timeline, according to the New York Times.
"[We should close the border, because] people are coming into the US illegally and stealing jobs from actual US citizens," sophomore Nicholas Newbauer said.
Numerous groups have raised concern about the economic impact such a border closure could pose. According to CNN, national economic council director Larry Kudlow said in a CNBC interview that Trump should find a way to close the border to immigration, but not to economic movement. Further, 37 percent of all imported car parts are produced in Mexico, according to NBC news, which has led to some, including director-emeritus of the Center for Automotive Research David Dole to fear that it would bring car production in the United States to a halt.
About the Writer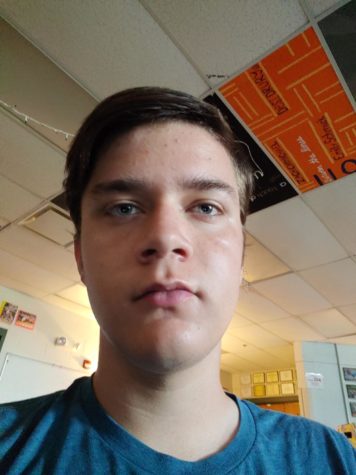 Patrick Kissel, Reporter
Hello, I'm Patrick Kissel. I'm a second year reporter on Wolfs Howl, and I took intro to journalism freshman year. I am a junior at Timberland. Outside...