Detective Pikachu: A Preview
"Pokemon" is making its way into mainstream audiences, with the series first live action movie, "Detective Pikachu," coming out May 10. The movie will be the first time fans have heard the Pokemon, Pikachu, say anything other than "pika pika," with a fully voiced character played by Ryan Reynolds.
"I think this could be a stepping stone for Pokemon. They have basically been making the same great game over and over again, and this feels like a fresh breath for the series overall," sophomore Zachary Czarnick said.
Also the voice of Deadpool, Reynolds said in the video "Inside the Actors Studio", "You know, I lived it. I breathed it. I became the character. I spent the entire year as Detective Pikachu. I read about him. I live at his height. I tried to lose 182 pounds to match his weight until doctors intervened."
"He said that as a joke, but he actually did leave his kids at school because he was absorbed with becoming Pikachu. I think the movie will turn out great, mainly because he is such a funny and charismatic actor that brings a lot to the table," senior Mario Gonzalez said.
The movie is set in a gritty, noir-inspired universe, where Pikachu and his human partner team up to hunt down the man's missing father, only to unravel a plot that could threaten the entire "Pokemon" universe.
"The story seems kind of basic, but I don't think anybody really cares about that. The acting and characters are what we came to see. Ryan Reynolds is such a good choice for something like this," sophomore Seth Chaplin said.
"Detective Pikachu" will have a rating of PG and also stars Justice Smith and Kathryn Newton. It was directed by "Goosebumps" director Rob Letterman. A sequel is reportedly already in the works with a script from "22 Jump Street" writer Oren Uziel, according to Variety.com.
About the Writer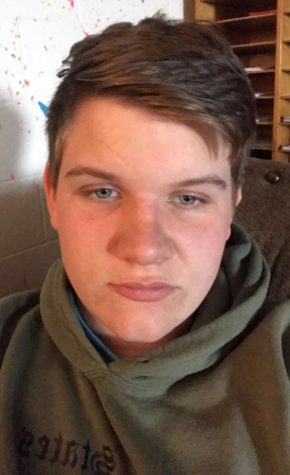 Ryan Fredrick, Reporter
Hey, I'm Ryan Fredrick and I've been on the THS Newspaper Staff for four years. I love music, movies, video games, T.V. and anything that takes me out...