RuPaul's Talk Show
Widely accepted as one of the most famous drag queens of all time, RuPaul is getting his own talk show, 20 years after his VH1 premier, "The RuPaul Show." RuPaul, 58, host of "RuPaul's Drag Race" and now host of "RuPaul," a new daytime television talk show on Fox, according to People.com.
"I think it is a really good idea since Rupaul is always talking about how he loves to work and never wants to stop. I do feel however, that she needs to get her priorities in check because 'Rupaul's Drag Race' will be his biggest show forever and it is the most important. I think it is a good filler job for her, but I think she needs to keep her eyes on the prize – drag race," junior Gavin Kelly said.
RuPaul has won two "outstanding reality show host" Emmy awards for his efforts hosting, judging and executive producing "RuPaul's Drag Race." A British rendition of the show will be hosted, produced and judged by RuPaul as well.
"He has so much to do, I hope he still puts in the effort to make his talk show worth-while. It's hard to have so much on your plate and still put in 100 percent for everything," junior Jay Miles said.
RuPaul became the first openly gay host of a national television program in the United States. The show ran for two seasons in 1996 on VH1 and featured over 100 guest celebrities.
"He had Diana Ross on his first show, so I'm just excited to see what kind of big-name celebrities he is going to bring up this time," junior Dream Miller said.
The show will premiere on June 10 and will air Monday through Friday for a limited three weeks on certain Fox channels.
About the Writer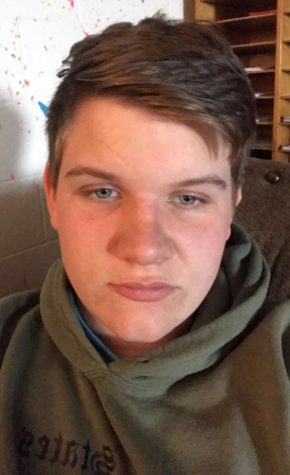 Ryan Fredrick, Reporter
Hey, I'm Ryan Fredrick and I've been on the THS Newspaper Staff for four years. I love music, movies, video games, T.V. and anything that takes me out...