J.R.R Tolkien's new Biopic
A biopic, "Tolkien" of the author J.R.R Tolkien will be released May 10. However, the family of Tolkien, famous for the "Lord of the Rings" anthology, does not support the biopic,
"The family and the Estate wish to make clear that they did not approve of, authorize or participate in the making of this film. They do not endorse it or its content in any way," the Estate of Tolkien released to CNN.
According to the Relevant Magazine article Uh Oh, J.R.R. Tolkien's Family Says They 'Did Not Approve of' the New Biopic," Tolkien's estate has not released any more information other than emphasizing that they did not participate in the making of the film whatsoever. The family has not seen "Tolkien, but wanted to make clear that they have not allowed a biopic of the author since his death 46 years ago.
"I wish the family supported it, because he is such a renowned author it would be a shame for future generations to forget his impact. Tolkien paved the way for the fantasy genre as we know it today," junior Jay Clements said.
Tolkien was an English writer who rose to literary fame when he published "The Hobbit" in 1937. His sequel to the novel, published in 1954, was developed into the fantasy trilogy, "The Lord of the Rings."
"It would be so interesting to see his inspirations and watch him create Mordor. I want this movie to be able to show Tolkien in a new light," junior Anna Mitchell said.
After his death in 1973, Tolkien's son published a collection of his father's works entitled, "The Silmarillion."
"It's great that he's finally getting the film he deserves. Let's just hope they don't make him out to be some angel like they do with every other biography. Everybody has flaws," junior Emma Hayden said.
Directed by Dome Karukoski, the biopic shows Tolkien's influences including his mother reading myths to him at night and the shires around his childhood neighborhood.
"I'm excited to finally see a film about Tolkien. I hope they capture the essence of who he was, and not some fantasy version of who he was," senior Michael Thompson said.
On Rotten Tomatoes, the movie has a 52 percent for critic score, and on IMDB, it is rated 7/10. The first non-documentary film about Tolkien, stars X-Men actor Nicholas Hoult as Tolkien and Lily Collins  as his wife.
About the Writer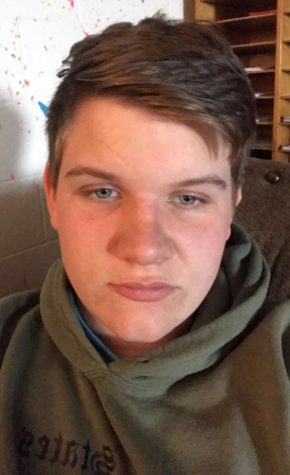 Ryan Fredrick, Reporter
Hey, I'm Ryan Fredrick and I've been on the THS Newspaper Staff for four years. I love music, movies, video games, T.V. and anything that takes me out...