Sri Lanka Bombings
Hundreds were killed by nine suicide bombers who struck hotels and churches all across Sri Lanka on Easter Sunday. Sri Lankan police have been conducting raids on the suspected bombers since the attack, according to the article BBC article "Sri Lanka attacks: Death toll revised down by 'about 100.'"
"I just can't believe how many attacks there have been recently. There was the mosque shootings, and now this. There is no reason to fight fire with fire in this situation. There is no need to retaliate," junior Gino Dattilo said.
The Sri Lankan government has blamed a local Islamic extremist group, the National Thowheed Jamath (NTJ) for the Easter Sunday bombings. Sri Lanka's defense minister announced that the bombings were in retaliation to the New Zealand massacre in March.  Muslim organizations are advising worshippers to worship at home for Friday prayers for fear of another retaliation, according to the BBC article.
"It's just a back and forth of hatred. I feel bad for the Muslims who have to hide because everybody blames them when they had nothing to do with it. I feel bad for the Sri Lankans who lost their lives and families. I feel bad for the Muslims who were killed in the Mosque shootings. It just never ends," sophomore Eriana Frank said.
Sri Lanka's security forces were alerted of the attack at least 10 days before it took place, but no action was taken against it, according to the New York Times.
"Security knew more than a week in advance and they did not do anything. Those hundreds of deaths could have been prevented if someone took action," junior Sophia Giltner said.
Major social media and messaging apps have been blocked by the Sri Lankan government as an attempt to curb the spread of misinformation. Furthermore, a dusk-to-dawn curfew has been in effect in Colombo, the capital of Sri Lanka.
About the Writer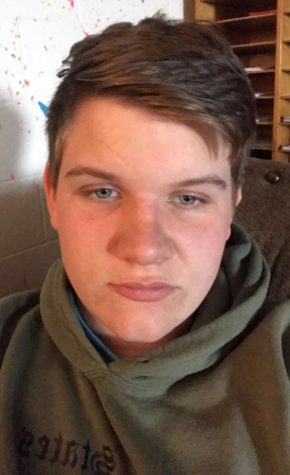 Ryan Fredrick, Reporter
Hey, I'm Ryan Fredrick and I've been on the THS Newspaper Staff for four years. I love music, movies, video games, T.V. and anything that takes me out...