Duke and Duchess of Sussex have First Child
The Duke and Duchess of Sussex had their first child on May 6. Named Archie Harrison Mountbatten-Windsor, he will be seventh in line for the throne.
"I love the royal family, and I love the royal baby. I'm am not happy with the name because it's not regal enough, but otherwise I love it," sophomore Tynlee Jones said.
The name Archie, a shortened version of Archibald, has become increasingly popular in recent years. According to the Office for National Statistics, it was the 18th most popular in the UK in 2017. Harrison came in at 34th.
"I don't think that name is really royal. It just doesn't seem right, but I guess it's another part of the modernization of the monarchy because [the Duke and Duchess of Cambridges'] wedding was already an advancement in the societal status of the royals," freshman Sydney Nietsch said.
Mountbatten-Windsor is a recent name for the royal family, becoming the last name for the royal family after Queen Elizabeth II married Prince Philip and was crowned queen, with the two merging their last names. Only descendants of the queen who are not her children or bear the title Their Royal Highness carry the combined last names.
Archie has generated some controversy, as the name is only recently popular and has no royal precedent. Archie is also one of the first mixed race royal children in British history, and also one of the few royal children in history to be born to an American.
"This baby is a major advancement for society. The fact that a mixed race child might finally become King is something we've never gotten close to and something I really hope happens in the future," freshman Emma Neal said.
About the Writer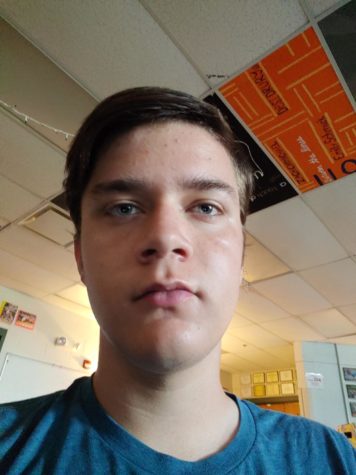 Patrick Kissel, Reporter
Hello, I'm Patrick Kissel. I'm a second year reporter on Wolfs Howl, and I took intro to journalism freshman year. I am a junior at Timberland. Outside...