Dave Chappelle to Win the Mark Twain Award
Dave Chappelle is being honored as "one of the world's greatest comedians," receiving the Mark Twain award for American Humor from the Kennedy Center, according to CBS.
"I think it is really admirable that Dave Chappelle is getting this award. He is such a talented comedian who thinks outside of the box and is not afraid of being touchy. He doesn't shy away from the material. He will live on forever as one of the great comedians," junior Abby Island said.
The prize will be awarded at a Kennedy Center gala on Oct. 27, 2019, and a TV special of the evening will be broadcast on PBS stations Jan. 6, 2020.
"I'm so excited for Chappelle to get this award. He deserves it because of how talented he is and how he brings people together no matter their race, beliefs, or gender. He really is the most unifying comedian," sophomore Zachary Czarnick said.
The prize recognizes individuals who have made an impact on American society in ways similar to Twain, the distinguished 19th-century novelist and satirist whose real name was Samuel Clemens. Chappelle's career skyrocketed with three seasons of Chappelle's Show (2003-2006).
"Man, he deserves it. He does not get enough love for his talent. He is one of the most accomplished comedians of all time, it's kind of unbelievable that he hasn't gotten this award yet,"
Last year's honoree was Julia Louis-Dreyfus. Other winners have included Richard Pryor, Whoopi Goldberg, Lily Tomlin and George Carlin.
About the Writer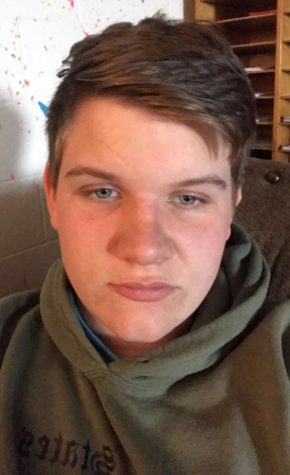 Ryan Fredrick, Reporter
Hey, I'm Ryan Fredrick and I've been on the THS Newspaper Staff for four years. I love music, movies, video games, T.V. and anything that takes me out...