Not Your Typical Fairytale
A look into "Once Upon A Time In Hollywood."
Can anyone really trust what they see in Hollywood? Quentin Tarantino's ninth movie "Once Upon a Time in Hollywood" is a dramatic retelling of the late 60's crime spree of Charles Manson and his cult. The movie was released on July 26 and received 85% critically and 70% from audiences.
"I loved the way Tarantino completely retold Sharon Tate's death. He made such a tragic situation lighter and funnier. It lives up to Tate's name," junior Seth Chaplin said. 
Some people believe the movie spent too much time setting up for the climax but that it was ultimately worth it in the end. The ending of "Once Upon a Time in Hollywood" has been acclaimed. 
"It was a giant build-up that felt like it was going on forever, but it was worth it for the brilliant ending. The ending of this movie really made it so much better. I love how Tarantino made it hilarious and dramatic at the same time," junior Zach Czarnick said. 
The movie has seen overwhelming reviews from critics and audiences. "Once Upon a Time in Hollywood" follows the story of the neighbors of Sharon Tate, an actor and a stuntman, who work together to achieve success. Their connection to Tate does not seem obvious from the start of the movie, but slowly gets revealed with increasing tension, according to IMDB. 
"It felt like a really long movie that should have cut certain things out, but that all changed once it finally got to the climax," senior R.J Carter said. 
"Once Upon a Time in Hollywood" stars Leonardo DiCaprio and Brad Pitt as the neighbors, with Margot Robbie as Sharon Tate. The movie shows how Hollywood can dramatize things and glorify things until audiences believe it.
About the Writer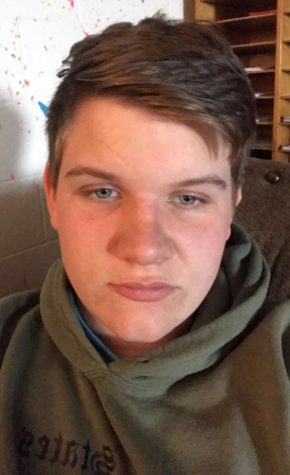 Ryan Fredrick, Reporter
Hey, I'm Ryan Fredrick and I've been on the THS Newspaper Staff for four years. I love music, movies, video games, T.V. and anything that takes me out...