Happy Days with Mr. C
Special Education teacher Chris Cordonier shares his passion for teaching.
On a nice, breezy May day in 2014 a young Christopher Cordonier graduate from the University of Missouri St. Louis (UMSL) with his bachelors in education. 
Cordonier is now a special education teacher at Timberland High school (THS). This is his second year at the school, but his fifth year teaching. He said he likes being a SPED teacher, because he gets to help pour positive energy into the students and also help them through tough times.
"Being a teenager now is tough; it's not easy. What I went through a long time ago, we didn't have all the social pressures students have today," Cordonier said.
Cordonier is also an assistant defensive lineman coach for THS football this year, even though in high school, he did not participate sports.
"I like to see people reach their full potential. I have fun doing it, and I'm also so new at this; I enjoy learning more about the game.  I also like puzzles, and football is a great puzzle game," Cordonier said.
When Cordnier was a student at Fort Zumwalt South High school, he participated in drama, youth and government (YAG), marching band, concert ban, and students against drunk driving (SADD). 
"Marching band was like a sport, but I got a grade in it," Cordonier said.
After high school, Cordonier went to St. Charles Community College (SCCC), but then transferred to UMSL. 
"I could get my bachelor's degree from UMSL a lot quicker, because I had enough credits… I was not a traditional student," Cordonier said.
Cordonier is married to science teacher Theresa Cordonier, with two children, Finely and Alexander. 
"They are the most amazing kids in the world," Cordonier said.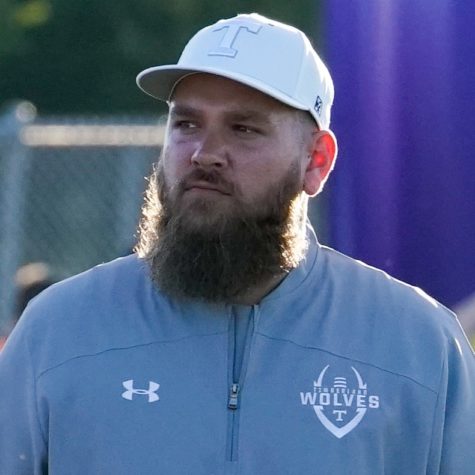 About the Writer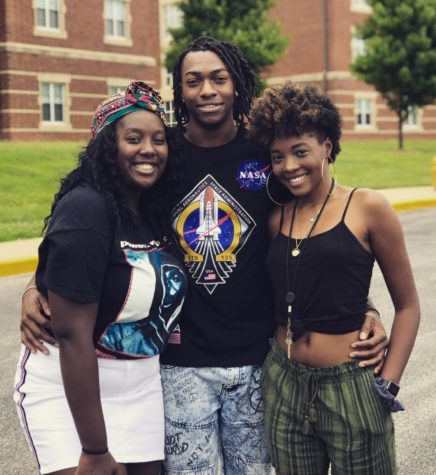 Tayonna Henderson, Reporter
I'm Tayonna, and I'm the one on the left in this picture. This is my first year on the online news staff. I've been taking photos for the last five years,...