Bailey Broemmer Spotlight
Since first grade, sophomore Bailey Broemmer has been playing softball, something she inspired to do by her mom. Nine years later, she plays for THS as well as a select team, St. Louis Chaos, all while juggling school responsibilities such as homework and studying.
Senior Ilencia Lightbody has played softball with Broemmer for two years. "I would describe her as funny, hardworking and dedicated," Lightbody said. 
Broemmer is certainly dedicated to the sport, an example being her playing for both school and a select team. 
"The high school team is more relaxed, it's looser and less competitive than the select team," Broemmer said.
However, with both teams, stress and pressure are sometimes issues Broemmer faces.
"Besides the heat, pressure is the worst thing about it. You just can not let yourself get inside your own head," Broemmer said. 
Broemmer seems to have been doing well with this strategy. Pushing through the stress and pressure can result in a better game and team.
"She pushes us to work too, and she is always giving 100 percent. We can always count on her," Lightbody said.
According to her teammate, Lightbody, Broemmer is best at pitching. While Broemmer certainly puts lots of time and effort into softball, she also participates in other sports as well.
"I also do basketball and track," Broemmer said. 
Between school, softball, basketball and track, Broemmer is very busy but still manages to find time to put lots of effort into all of the things she cares about.
About the Writer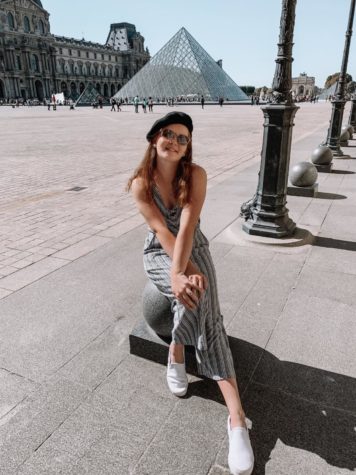 Kayla Davito, Reporter
Hi! I'm Kayla a sophomore here at Timberland. This is my first year as a reporter for Wolf's Howl, and I'm excited to write and publish stories....