SCOIR is a SCORE
SCOIR is an application that helps students find information about colleges and can also be used to determine which schools they're interested in. The Wentzville School District adopted SCOIR in the 18-19 school year.
SCOIR is a free tool for the district because they were the first district in the area to utilize it, according to college and career counselor Stacey Nielsen.
"SCOIR provides solutions for students, counselors, parents, and colleges focused on finding the right fit through a unified college search and planning network.  Students can use it to search for information about colleges, sign up for college rep visits at school, keep track of data needed for college applications, research career paths, send information to college when applying to colleges and communicate with college reps," Nielsen said. 
SCOIR is used by all of the Wentzville School District high schools and can let students meet up with college reps from distant colleges. It helps juniors and seniors develop knowledge about colleges and what they are interested in. 
"SCOIR is a website that allows me to see what schools are coming to Timberland to give admissions information. I use it to stay informed on colleges in the area and to see if there is a school rep coming to Timberland that I would like to get more information from. I love having everything organized on one site instead of getting confused and disoriented," senior Sophia Giltner said. 
Using SCOIR, students can inform their counselors which colleges they have applied for and which colleges they are interested in. Inviting a parent to Scoir allows them to suggest colleges and see their student's interests. 
"When there are colleges you are interested in attending, mark those colleges under the 'following' tab.  This will let the representative know you are interested in their school. Once you have completed an application, add that college under the 'applied' column.  You will need to invite your parents to SCOIR, so they can sign off on the Release Authorization to allow us to release your information to colleges once you are ready to apply," Nielsen said. 
Students will also need to sign off on the FERPA waiver, waiving the student's right to review letters of recommendation, if the student is going to have letters of recommendation sent through SCOIR.
"I love SCOIR because it helps me pre-plan for college and prep for how much I need to save for college," junior Zoey Hoffmann said. 
SCOIR helps students interact with colleges and counselors to make students transition into college less stressful, according to Hoffmann.
About the Contributor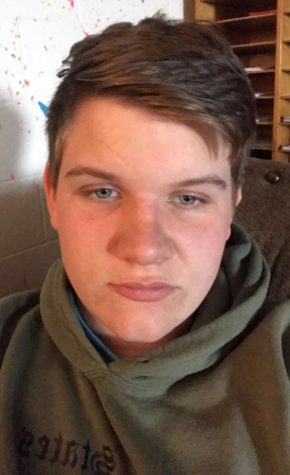 Ryan Fredrick, Reporter
Hey, I'm Ryan Fredrick and I've been on the THS Newspaper Staff for four years. I love music, movies, video games, T.V. and anything that takes me out...