Timberland's Students Opinions on Candy Corn
September 23 marked the first day of autumn, though stores everywhere had already started to set out Halloween displays full of costumes and candy. Among those aisles are bags of candy corn, a candy that is only in most stores between September October. Most people either love or hate candy corn. Timberland students had mixed opinions.
"I do like candy corn, because it is sweet," sophomore Cooper Yates said.
Candy corn is the number one favorite candy in Oregon, Texas, Tennessee and South Carolina, according to Taste of Home. While this may be true for those four states, other states and students at Timberland disagree on the quality of this well-known candy.
"It is so bad and I do not like it at all. The flavor is what is awful; any other candy is better than that," sophomore Hannah Kohler said. 
Candy corn has already hit the shelves in most grocery stores, in places like Walmart, Target and Schnucks. Some people love the candy and some hate it, while more still seem to be on the fence about it.
 "I like candy corn, I guess. It is not my favorite, but if it is around I will eat it," sophomore Hannah Patterson said.
Those who are not a fan will be glad when Halloween is over and candy corn starts to disappear, but those who like it will be happy to know that candy corn is also sold year round in certain places in different variations such as a Thanksgiving mix, Christmas mix, and Valentine's mix.
About the Writer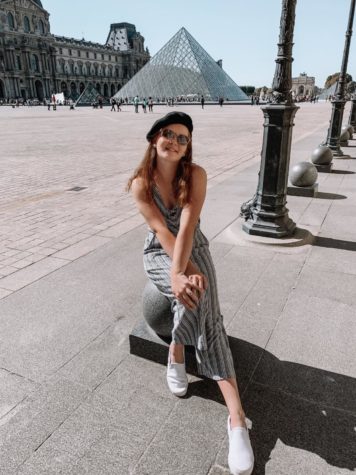 Kayla Davito, Reporter
Hi! I'm Kayla a sophomore here at Timberland. This is my first year as a reporter for Wolf's Howl, and I'm excited to write and publish stories....