Massachusetts senator Elizabeth Warren Surpasses Former Vice President Joe Biden in Iowa Polls
Massachusetts senator Elizabeth Warren has gained substantial ground in the polls after the most recent democratic debate. Vermont senator Bernie Sanders still follows in third, and former vice president Joe Biden maintains his position as the frontrunner, though with a substantially smaller lead than before the October debate.
Biden has been passed by Warren in the Iowa polls, though the lead is within the margin of error, leading by two points at 22%. Sanders still holds third place at 11% in Iowa, and is trailed closely behind by South Bend, Indiana Mayor Pete Buttigieg at 9%, California senator Kamala Harris at 6%. Minnesota senator Amy Klobuchar and New Jersey senator Cory Booker are tied at 3%.
"[I support] Bernie Sanders, because he wants to give free college to teens, and he's the only one who thinks logically," senior Camron Brady said.
This comes after a contentious democratic debate that saw a number of contentious moments between the candidates. These moments included clashes between Biden and former H.U.D. Secretary Julian Castro about their records during the Obama administration, clashes between Biden, Warren and Sanders over healthcare; and a very passionate answer in response to a question from a moderator by former Texas congressman Beto O'Rourke in which he said he would confiscate AR-15's and other types of guns through a gun buyback program. 
"… We're going to take your AR-15, your AK-47. We're not going to allow it to be used against our fellow Americans anymore," O'Rourke said.
Democratic presidential candidate Andrew Yang made headlines after the debates because of his commitment to give $1,000 to 10 American families for 12 months to attempt and demonstrate how a fixed minimum income for all would work. He also made headlines for his "democracy dollars" proposal, which would publicly finance elections by giving all Americans a fixed amount to spend on the candidates of their choosing.
"I currently support Andrew Yang, because I believe he is the person we need to turn America back into the right direction," sophomore Josh Engelbrecht said.
Buttigieg, the first openly gay mainstream candidate for president, discussed the issue on the debate state, which is a first in the history of presidential debates. He made headlines during the debate after saying that presidential debates had become unwatchable due to partisan bickering. 
"[I support] Pete Buttigieg. He is one of the only candidates [who] is focusing on mitigating the damages on climate change. However, I would most likely support whoever wins the nomination, [but] it depends on their policies," sophomore Ronan Townes said.
About the Writer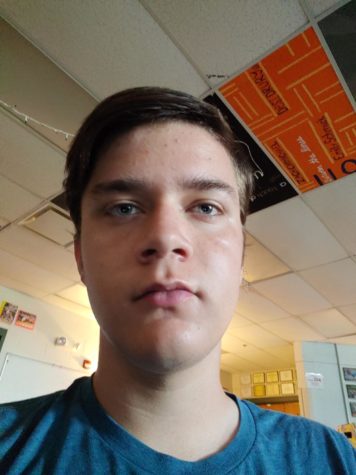 Patrick Kissel, Reporter
Hello, I'm Patrick Kissel. I'm a second year reporter on Wolfs Howl, and I took intro to journalism freshman year. I am a junior at Timberland. Outside...