Coach Sellers: New Varsity Soccer Coach
The Varsity Boys Soccer team at Timberland High School has had many accomplishments in past years. This year, with a new coach, the team hopes to continue this trend. 
Most recently, the boys soccer program was coached by Kyle Austin. This year, Coach Jason Sellers took over. 
"Coach Sellers has been around a long time. He's got 300 career wins, between boys and girls, so he brings a winning attitude and a wealth of experience," athletic director Todd Hayes said.
Sellers previously coached at Hazelwood West but stepped away to take a teaching job at Pattonville High School, where he coached girls soccer. Then, while still teaching at Pattonville, Sellers took the assistant role for the boys soccer at Lafayette.
"I really like Coach Sellers. He is extremely competitive, which overall just gives the team a better experience and allows them to get better," senior Justin Martinez said.
With a new coach comes new challenges, but some challenges do not change.
"The biggest challenge this year is definitely going to be beating Holt," senior Douglas Dawkins said.
The Wolves lost their first contest this season against the Holt Indians 4-3, but will take then on again October 26 at THS.
Currently, the Wolves are 2-4.
About the Writer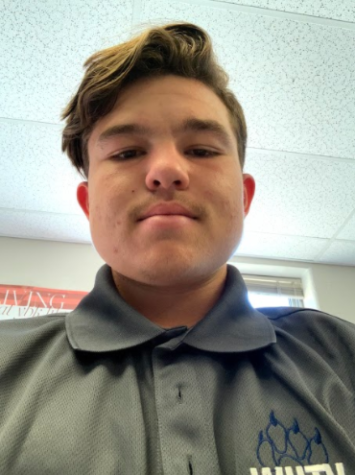 Mitchell Weitkamp, Reporter
I play soccer and baseball. I have 2 dogs. I like to go to sporting events, either at the school or professionally. I am a reporter for WHTV.