Improv Class
Being graded on playing games is not something everyone can say. The students of the Improv and Sketch Comedy class not only take part in activities and exercises, but communicate with each other to help progress their improvisation and scene-writing skills.
"I would take the class again, it's a really fun class," senior Quentin Simpson said when describing Theatre teacher Melissa Queen's Improv class. "I've always really liked it, I've really enjoyed it and just thought it would be something fun to do my senior year."
The first hour class focuses on attentive thinking, writing scripted scenes that are intended to be comedic and performing made up or witten scenes for the rest of the class.
"Ms Queen is probably one of the best teachers. Also, you are having fun and it's something that you chose to do instead of just like, math," junior Rachel Ferrell said.
There is a field trip the class takes part in. It includes the students putting on a small Tom Sawyer show for the Boone Trail kids. 
"I love putting on the show for the elementary schoolers… it gets to show them what we get to do as we get older," senior Ian Couch said.  
Along with performing at Boone Trail, the students perform at an Improv and Sketch Comedy show. In the show, they perform alongside another WSD high school's Improv class.
In order to take Improv, students would first need to complete Theatre Arts I and II. These classes are currently taught by English and theatre teacher Andrea Dubitsky and focus on fundamentals.
About the Writer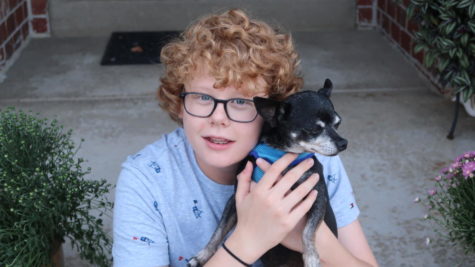 Jacob Windham, Anchor/Reporter
Yo! My name's Jacob Windham, and I'm a sophomore. I enjoy many things including partying with my dogs and making videos. One of the reasons I took the...