The Teaching Style of Jeremy Boesch
Over the years, English teacher Jeremy Boesch has made a name for himself, by Achieving the Wentzville School District's "Teacher of the Year" award and touching the hearts of many students. 
"I enjoy what I do; I enjoy making students feel like they're valued. It's one of those few jobs where you start off fresh in August, and by May you see a lot of growth," Boesch said. 
Boesch's class is a "there are no stupid questions" form of class, where students can ask any questions to better their writing style. Boesch said he is open to help all students, even those who are not in his class. 
"I go to Boesch in the mornings before school starts and during class to get help with my essays. He is really useful to better my skill, and his personality is radiant," junior Alanna Espinoca said. 
Boesch said the community at Timberland keeps him teaching and the students are the best he has ever gotten the opportunity to know.
"Most teachers after five years will stick with it, but the majority of teachers who get out of it get out of it within the first five years. Probably because they didn't have any connections or support," Boesch said. 
Sometimes, students who had Boesch in prior years go back to him for help. With his high availability on most school days, many students make the trip to his room to get help on writing. 
"I still go to Boesch's class, even as a senior, because he is so accessible and his personality keeps me calm. In the most stressful of times, he is there for me," senior Jay Clements said. 
Boesch's personal motto focuses on the idea of grit. 
"I believe that it doesn't matter what your race, gender, or creed. If you have the tenacity to keep going, you will succeed. There is always a mentor there to support you," Boesch said. 
About the Contributor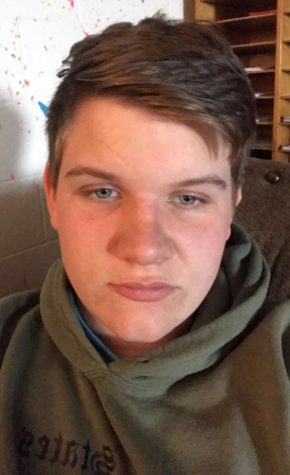 Ryan Fredrick, Reporter
Hey, I'm Ryan Fredrick and I've been on the THS Newspaper Staff for four years. I love music, movies, video games, T.V. and anything that takes me out...