Namaste with Lucas Lowry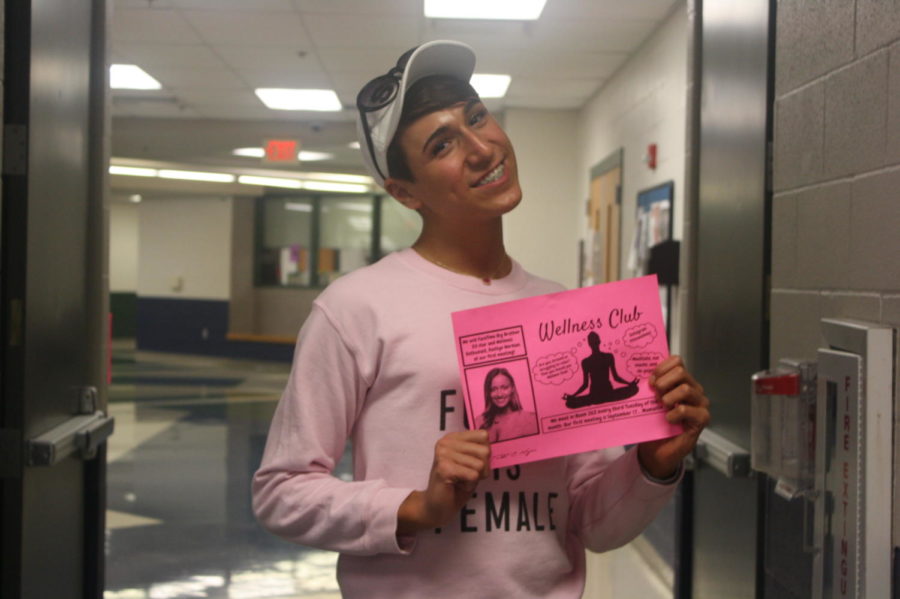 Has the stress of high school life taken over? Between homework, scholarships, clubs and the ever nearing approach of adulthood, it sometimes seems like it is hard to catch a break. 
Sophomore Lucas Lowery felt this way his freshman year. To alleviate some of the stress due to what he described as the overwhelming nature of high school, Lowry founded Wellness Club. There first meeting was January 10.
"If you want to reduce stress, expand your intuition, live a happier life and have more… fun on a Tuesday, then you better join Wellness Club," sophomore Lucas Lowry said.
Each meeting, they spend the afternoon doing Kundalini yoga, eating snacks and watching reality TV shows. However, it took some time for Lowry to get to this point.
"During my freshman year, I had no idea what I was doing," sophomore Lucas Lowry said.
In an effort to find himself, Lowry attended a meeting for Gateway to Change where he met coach Ami Schulte who eventually sponsored the cloub.
"I found out that Coach Schulte watched 'Big Brother' and did yoga," Lowry said. "I had already had the idea in the back of my mind, but after hearing this, I was like 'oh my God, Coach Schulte, you have to sponsor this club.'"
However, it was Lowry who gave the Wellness Club a unique trait that sets the group apart from the rest of the school: a video conference with Kaitlin Herman
"Lucas is the one who reached out to Kaitlin over social media," P.E teacher Ami Schulte said." I was extremely excited about a student wanting to take initiative to explore that side of health."
 The club has been in  commission for nine months. 
"Since many members had other commitments it was hard to keep the club going," Lowry said. "Obviously, that got very stressful."
To combat the potential setback, Lowry took his own advice, to practice wellness, and decreased the meetings to once a month. 
"He's really relaxed and ambitious," sophomore Morgan Craft said. "He wants everybody to get something out of what he's doing."
Craft said she believes the club has had a significant impact upon her mental health and managing her stress outside of school.
"We welcome all abilities and ages," Schulte said. 
For more info on wellness club, contact Coach Schulte or Lucas Lowry . Meetings are held every third Tuesday of the month in room 262.