'Little Shop of Horrors' Returns to Timberland
A lot of work goes on before production and behind the scenes to make a theater production; the 2019 musical, "Little Shop of Horrors," is no exception.
"The biggest challenge while working on this show is probably going to be getting into the mindset of an older man… I'm going to have to learn to walk slower, move slower, and just think slower," senior Quentin Simpson said.
Each actor must learn a broad range of things, like getting into character, learning to recite all of their lines from memory and learning to perform each song in the musical. There are also other avenues of work that go on behind the scenes, like painters, publicity, prop crews, set crews and more. 
"The hardest challenge that we have had so far is definitely getting the billboard design down," senior Royal O'Kief said.
The prop and set crews, among others, are involved in the actual performance of the musical. They must get the props and sets made or ordered, and also block out where and when each prop or set piece will be moved to and from during the performance.
"Little Shop of Horrors" features a plant named Audrey II, which increases in size throughout the show. The set crew will use the plants built by students years ago for their first performance of the show, but with some updates.
"Because they're aged so much, they will need a lot of touch-ups this year," Junior Isabel Antonio said.
The show will be performed in the Carl Reininger theater November 7, 8 and 9 7:00 pm with a matinee at 2pm on Saturday. 
About the Contributor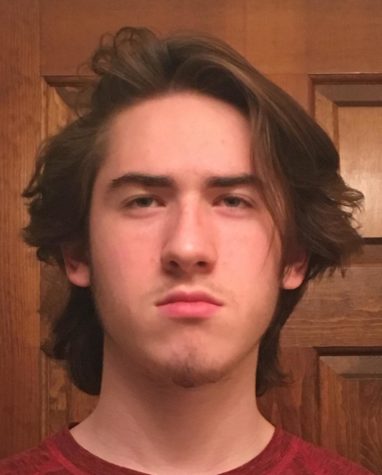 Adam Routt, Reporter & Anchor
What's good? I'm Adam Routt, and I'm a reporter and anchor on WHTV. I'm a small, tiny little music man, and I'm planning on being a professional composer...