Are Chromebooks Durable?
Are Timberland Chromebooks durable?  Many students do not believe so.
"The Chromebooks always break and have really bad technology issues all the time. They never seem to work. Mine breaks after every once in a while and also has problems with the keyboard, cracks and screen problems," senior Abigail Island said. 
Acer claims that their Chromebooks can withstand up to 130 pounds of force and its corners can withstand a 1.5-foot drop. The Acer Chromebook has an Intel Celeron 2955U 1.4 GHz processor,  Some people believe Wentzville needs to upgrade the technology students use in day-to-day life. 
"My Chromebook has broken from the smallest of drops. I shut my computer too hard and it cracked. I have dropped it from really low heights, and it cracked. These things are not durable enough for the typical high schooler," junior Lucas Sweeney said. 
Wentzville uses the Acer Chromebooks because they are cheap and durable, according technology teacher Carrie Seiler. 
"They were the best option for Wentzville because they gave us the most bang for our buck. They do not break super easily and are the best way to give nearly 2000 students good technology," Seiler said. 
Some students think that the Wentzville School District should invest in better technology because students use their Chromebooks most of the school day. 
"For a little more money, users can get a full-blown Windows/Linux PC that has the same functionality as a Chromebook, as well as the ability to support most hardware, etc. Why buy a Chromebook for $250 when you can get a full-blown PC for $350 and run any and all software," junior Seth Chaplin said. 
Other students believe that because students spend such a large amount of time on their Chromebooks, the funds that are given to them should be higher. 
"Having upgraded technology would benefit students greatly. I do most of my homework on my Chromebook, and I have had many problems with software and hardware," junior Alanna Espinoza said. 
Many students think that Chromebooks students get are not ample enough for the amount of time they spend on them. Students think that the Wentzville School District should spend more time and money on better technology.
About the Contributor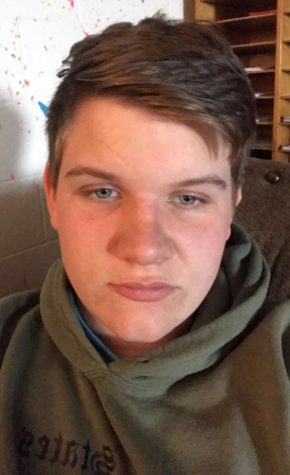 Ryan Fredrick, Reporter
Hey, I'm Ryan Fredrick and I've been on the THS Newspaper Staff for four years. I love music, movies, video games, T.V. and anything that takes me out...