Pinwheels for Peace
 On September 21, hundreds of colorful pinwheels were lined up alongside Perry Cate between THS and Highway N. This project, Pinwheels for Peace, has been taking place at Timberland for 12 years. 
"We do this to raise awareness for that day [International Day of Peace], because many people do not know it exists," senior Brandon Yates said. 
These pinwheels, created to celebrate peace, are sponsored by art club. Administrative assistant Runa Swofford makes the copies, which are made available not only to art club, but all of THS. Students decorate each pinwheel with bright colors and positive phrases. 
"The best part of the project was seeing them all put out after working on them for so long. I think this is a good working together project, and it is something fun to do in art club," senior Denise Trescott said. 
Trescott has participated in Pinwheels for Peace all four years of her high school experience. She said she believes it is important to keep this tradition going.
"It is important because it gets people aware of the International Day of Peace. Hopefully, projects like this will get people more on-board and supportive of it in the future," Yates said. 
With 12 years of Pinwheels for Peace completed, the Timberland art club said they see no reason to stop now, because it is not only fun, but important. 
"The best part of it was looking at all the fantastic pinwheels and seeing them line the street and parking lots," Swofford said.
Over 2,200 pinwheels were created at THS this year.
About the Writer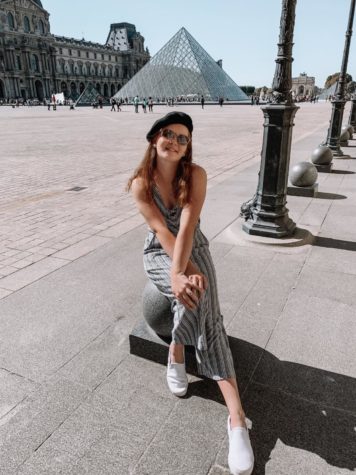 Kayla Davito, Reporter
Hi! I'm Kayla a sophomore here at Timberland. This is my first year as a reporter for Wolf's Howl, and I'm excited to write and publish stories....